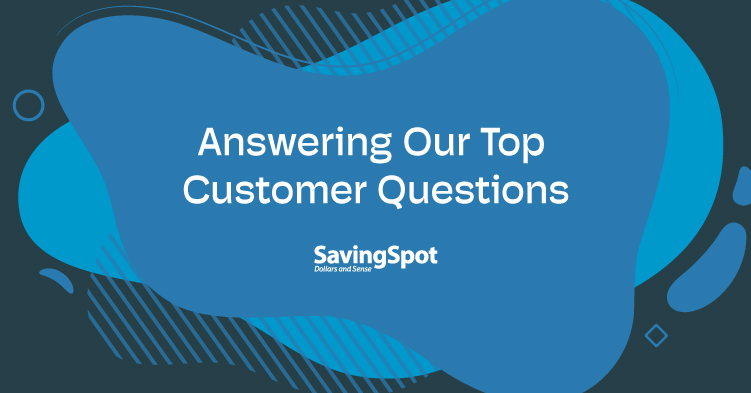 6 Common Loan Application Questions, Answered
It's not unusual to have questions before you apply for a payday loan or line of credit. At CashNetUSA, we encourage customers to do their research to fully understand the application and repayment processes. We also strive to make our application as simple and straightforward as possible to minimize any questions that may arise. If you're considering applying for fast funding, read these common questions to help you prepare for what to expect.
1. Can I apply for a loan with bad credit?
Many people come to CashNetUSA because they have difficulty qualifying for more traditional forms of credit. While having good credit definitely makes approval much more likely, having less-than-perfect credit does not necessarily prevent you from qualifying for funding from CashNetUSA.*
2. Do I need to send any documents with my application?
CashNetUSA will occasionally need to review additional documents to verify your identity or income. This can be especially true for people who receive benefits or are self-employed. If we do need some additional documents, you can send them to us via online upload, email or fax. Uploading the documents online allows us to process them and make a loan decision much faster than by email or fax.
3. How does CashNetUSA protect my personal information?
CashNetUSA uses technologies such as TrustedSite® to protect your data. Learn more about keeping your information safe and how to avoid fraud with our Online Security Center.
4. When will I know whether or not I have been approved?
 CashNetUSA offers an instant decision,* so you'll know right away if your application has been approved. The decision may take longer if additional verification or documents are required.
5. How do I know whether or not I have been approved?
After you submit your application, you will receive an email that lets you know whether or not you've been approved. If your application was declined, you will also receive an adverse action letter explaining the reason why.
6. How soon after approval will I receive my funds?
The exact time funds will be deposited into your account will depend on two things: the time your application is approved, and a successful confirmation of your email address.
On weekdays (Monday through Friday) you will generally receive funds by the end of that day if your application is approved before 1:00 p.m. CT. If your application is approved after 1:00 p.m. CT, you will generally receive your funds the next business day.
If your application is approved between 1:00 p.m. CT Friday and 1:00 p.m. CT Monday, you will receive your funds on Monday, unless that day is a bank holiday.
The exact time you'll receive your money also depends on when your bank will post ACH (Automated Clearing House) credits to your bank account. If you are expecting to receive funds on a certain day, but do not see the funds in your bank account, you should contact your bank's ACH department.