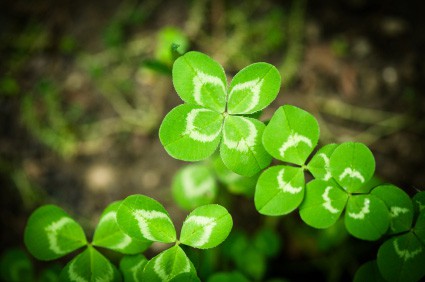 It's something we all wish for — a little extra money you weren't expecting! It can come in the form of an inheritance, a forgotten rebate, or an unexpectedly large tax refund. Here are some tips on how to be financially smart about your lucky break:
Give it some time. You may have heard this before but it's best to wait a while before deciding what to do with this money that isn't a part of your regular budget. The bigger the windfall, the longer you should wait. This will give you time to consider a few different options for what you might want to do with your "found" money and prevent you from acting in a rushed way that you'll regret in the future.
Pay down debt. Paying down high-interest debts, like a car loan or credit cards, is a great return on your money. Plus, it will make you feel great for months to come as it will reduce your monthly expenses.
Save it. You'll never regret stashing the cash in the bank or investing it for retirement. Saving the money could give you a cushion that will help you in the event of an emergency or job loss. Or it may help you more quickly reach your savings goals for a large purchase like a home down payment.
Invest in your home. Do you have an appliance that needs replacing or a bathroom that could use sprucing up? Spending your extra cash on something like this could help save you money on repairs or increase the value of your home, making it a good investment in the long run.
And remember, you can indulge just a little! Most financial experts agree that it's not a bad thing to use around 10 percent of your windfall to treat yourself. This will make you feel like you had some fun with the money but still allow you to use the majority of it to improve your financial well-being!