After attending a few weddings this year, my experiences, and those of the friends and family we were celebrating, got me to thinking about some key points and considerations for weddings that I thought readers might find helpful. All wedding situations are different, but since it's a very important day and meant to be a happy one, here are some situations I've come across that I hope this article will help you prepare for on your big day (or your child's)!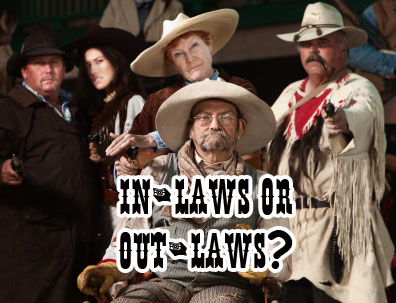 Who Pays? – This is one of the most awkward and stressful components of an American wedding. Going back to prior generations, the bride's parents traditionally paid for a wedding. But we no longer live in that era. In the case of our wedding, my wife and I paid for ours upfront and our parents gave us a nice gift. But it wasn't revealed up front what it would be and it was gifted ON the wedding day, so they didn't necessarily "pay" for our wedding (nor did the gifts match our costs, it was just generous either way). Something to think about in general is how you're going to pay for the wedding. Get a very strong consensus and agreement on the approach up front, so as to avoid debate and hard feelings later. I've heard of a few different occasions just within our circles where one party was initially going to pay for a portion of the wedding and then didn't come up with the money when the time had come.
Runaway Costs – Another problem with wedding expenses is the runaway cost issue. Once you get into the detailed planning phase, there are so many different fees that come out of the woodwork that weren't planned initially. While you might have budgeted for things like the food, liquor, entertainment and ceremony expenses, there are all the hidden costs like tips, transportation, flowers, favours and too many other items to list here. Start off by asking friends and family, or even a wedding planner, about all the different possible costs involved. See which ones you can limit or eliminate if they're not necessary. There are many things that can be done yourself that you don't have to pay for.
Saving Money on Weddings – My wife and I ended up saving a fair amount of money on flowers via a clever trick she thought of. We got married on Mother's Day weekend! So, the church was adorned with all sorts of flowers for Mother's Day Mass and it looked beautiful, but we didn't have to pay for the flowers. Additionally, rather than having a full open bar, we supplied only beer and wine and had people pay for mixed drinks themselves. We felt this was a suitable compromise and still allowed people to have fun.
How to Manage Cash Flow – Another key component of planning a wedding is understanding that various payments will be due at various times. In some cases, large deposits will be due on certain dates and you may run short on cash, so it's good to have a payment calendar set up in advance. The nice part about wedding day (or at least the next day when you get around to it) is opening all the letters and going from all that cash out of pocket to depositing all those checks into your account! Think in advance about what you want to use those funds for — anything from paying off some debt to a honeymoon to investing it. But have a plan in advance so you don't feel like you squandered your windfall while starting off in marriage.