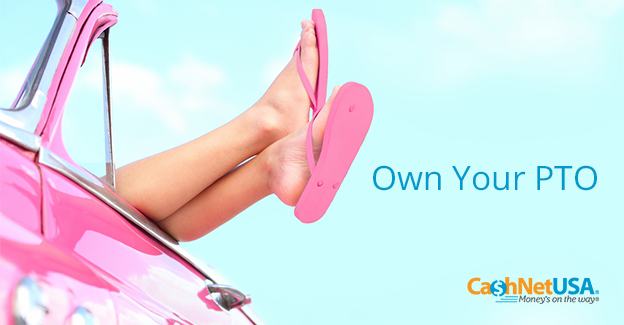 Americans took less vacation time in 2013 than at any point in the past four decades, according to a recent survey released by the U.S. Travel Association. The same study showed that 41% planned to leave at least some of their paid time off unused.
Both of these results are in spite of 96% of the survey respondents recognizing the importance of using paid time off (PTO), and 91% of senior business leaders responding that time off from work delivers benefits to their employees and companies.1
In order to make sure you get the most out of your PTO, you should consider these three tips.
1. Let Your Intentions Be Known
Even though both leaders and employees recognize the importance of PTO, 67% of employees report their company says nothing, sends mixed messages about, or discourages their use of it. As many as 33% of senior business leaders acknowledge they rarely (14%) or never (19%) talk with employees about the benefits of taking time off. 1
So if you're worried or unsure about whether it's okay for you to "jet" from work for awhile, have an open and honest discussion with your supervisor. This will allow you to determine a time that works well for you and your company, and remove some of the stigma that you might feel about taking time off.
2. Have Someone Cover For You
If you fear that you will be missing important work — or that there will be work that only you can do — train your replacement so you know they'll be capable of doing the work. Additionally, trusting your replacement will also allow you to have the peace of mind that they will contact you if (absolutely) necessary to make sure the work is completed in a manner that satisfies everyone.
3. Unplug… As Much As You Can!
44% of people check work email while on vacation, a 2013 study suggests.2 Many may see this as being counterproductive to the vacationer's ability to fully recharge and immerse themselves in their retreat. However, others may see this as an opportunity to get away from work — while minimizing the anxiety that might come with doing so.
Deciding how much work-related tech consumption you should engage in is probably best determined by understanding that your PTO should be embraced as an opportunity for you to fully relax and enjoy yourself. It is your responsibility to limit your exposure to the things that could impede that.
References
1 Project Time Off. (2014, August 19). Study: Fear of being replaced and poor communication prevent American workers from taking time off. Retrieved February 25, 2015 from http://bit.ly/17YG0Fz
2 American Psychological Association. (2013, September 4). APA.org. Retrieved February 25, 2015 from http://bit.ly/1qVRwdG
Comments