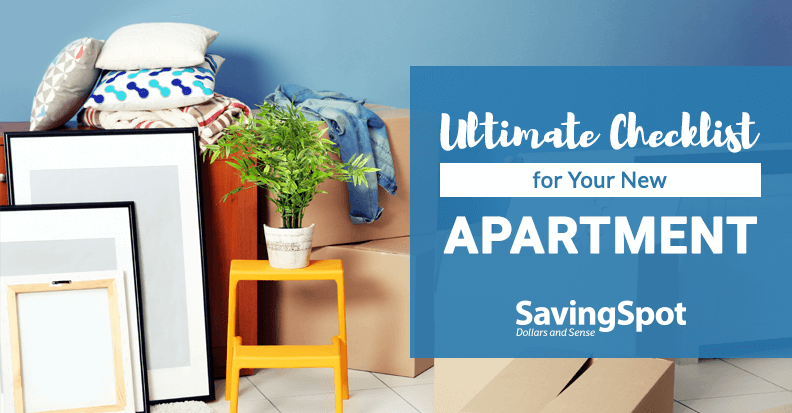 Ultimate Checklist for Your New Apartment
You've spent hours searching for apartments, taken time out of your schedule to view potential places, gathered funds for deposits and move-in fees, and signed your lease. Whew! What a lot of effort! But all that time is well worth it to be able to enjoy the feeling of accomplishment that comes with your new apartment. You have earned that sweet relief of your own space and are ready to move in and make it your own. But wait… are you?
If you saw the title of this post and thought it was right for you, chances are you are missing a few things to get you started. Where do you even start? We know moving can be stressful and it's easy to get overwhelmed by all you need to do. We've compiled a handy checklist of the most common essentials you'll need (and many you probably didn't think of) to get your home up and running.
The cost of these items can add up quickly, especially when you include the money you just spent on the deposit, movers, boxes, etc. Remember that a lot of these items can be bought (or even found for free) on a tight budget when you incorporate second-hand stores, Facebook Marketplace, Craigslist or the Freecycle Network.

Embed This Image On Your Site (copy code below):