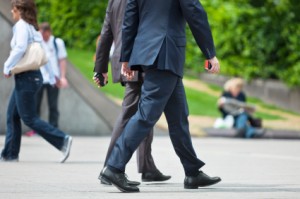 Small Changes You Can Make Today to Start Saving Money
Saving money in today's tough economy can be challenging, especially if a person's habits have been formed and he feels "set" in his ways. However, saving money, even if it is only a small amount at a time, should really be a necessity. Life comes with countless unexpected costs and if you don't have money set aside to pay for these costs, you could be left with bills you cannot afford. But there are steps that you can take today that can help you start saving money almost immediately.
The best way to begin saving money is to create (and stick to) a budgeting plan. Knowing exactly how much money you need to spend every month is important when factoring in how to save funds. Evaluate your post-tax income and use that number to calculate what you spend on necessary bills like rent, mortgage, vehicle payment, and electricity. Once you've calculated the funds that will be spent on these necessities, what remains is your "spending" money, but we're trying to turn that into "saving" money. Even if this leftover funding doesn't seem like a lot or if it seems like it's just too easy to spend every month, there are things you can do to spend less right now.
There are many people who successfully manage their finances, even while on a tight budget, but many more who struggle with budgeting — both instances are completely normal and can be controlled by you. Try these five small changes:
Change your air conditioner temperature by one or two degrees. Even making this small change can result in your unit not having to work as hard and thus, decreasing your utility bill.
Walk. To work. To the store. Anywhere. Gasoline prices are very high in most parts of the country, so walking can not only save you gas money, but you can get exercise as well.
Make a grocery list and shop in the store's perimeter. Produce, dairy, and meat, which are all located on the perimeter of grocery stores, often cost less (and are healthier) than packaged items that are in a store's aisles.
Clip coupons. Not just coupons for groceries, but also for any items that you normally buy or anticipate buying. To help you remember your coupons, you can store them in a small box in your kitchen, or near where you leave your keys.
Eat at home. The cost of eating out at restaurants can quickly add up and empty your bank account without you even realizing it. Cooking at home can be much less expensive than eating out.
By making these small changes today, you could be well on your way to saving more money every month and having a store of funds set aside for future expenses. As saving gets easier, these changes will become your new habits, and you may be able to save even more by creating your own money-saving tips and tricks.