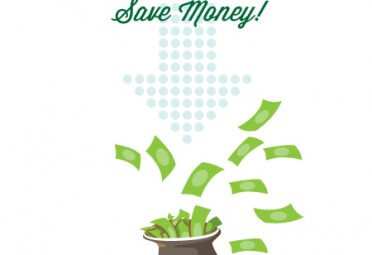 Save Money — Do Your Own Taxes
As taxing as taxes may seem, our computerized world have made what was very complicated, easy. If you don't have multiple income sources, are not self-employed, or have a lot of deductible expenses, then you may be better off preparing your own tax return. In some cases, you can even have the IRS prepare your tax return for you.
January 31 is the last day for employers to mail W-2 Forms to their employees, and it is also the first day that the IRS opens Free File. Free File, as the name implies, is free software developed by the IRS and tax software companies to help qualified taxpayers prepare and file their federal income taxes.
In order to use the free program, taxpayers must qualify. Qualified taxpayers must have a 2012 Adjusted Gross Income of $57,000 or less. Your adjusted gross income is your income minus deductions.
Calculate your Adjusted Gross Income in Two Easy Steps
Calculate your gross income. Your gross income includes your wages, salary and tips, taxable interest that you've earned, as well as any ordinary dividends, capital gains and losses, the taxable amount of your total IRA distributions, pensions, and annuities. Remember to include any other income you may have received. Other income may include Social Security benefits, rental income, unemployment compensation, and royalties that you may have received. Do not include tax-free interest from state or local bonds, inheritances, or gifts.
Next, deduct any IRA contributions that you've made, student loan interest, and moving expenses. If you are self-employed, deduct one half of self-employment tax and any health insurance. Also, deduct retirement contributions you made to SEP, SIMPLE and qualified plans. Be sure to include any other deductions that you have paid like alimony or penalties from early withdrawals on savings accounts.
If you don't qualify for Free File then you may need expert assistance. You should determine the level of expertise you need before making a decision. The most common tax preparers range from national tax preparers like Jackson-Hewitt and HR Block to public accountants and CPA's. Certified Public Accountants or CPA's are the most expensive. They work best when complex tax matters need to be solved. They can legally represent their clients before the IRS. If you own a small business, then a public accountant may be your best bet. National tax service companies work best for individuals and couples with simple income sources that itemize their deductions against adjusted gross income. If you have a complex return you should seek a skilled expert.
If you qualify and your taxes are simple, then look into doing your taxes yourself. If you can't do it yourself or if your taxes are complicated, get a referral before looking in the phone book or searching online for a tax professional. Once you find one or two you are interested in, visit their office, look up their profiles on consumer review sites like Yelp, and verify their training, education and experience if possible. Finally, make sure you understand their fee schedules. If their fee schedules and policies are too complicated or their services don't meet your needs, move on to the next professional. Do not skimp on finding the right tax professional for your dollar, after all you are ultimately responsible for your taxes anyway. You might as well invest in the time you need to make the right hire today in order to avoid regret tomorrow.
The information in this article is provided for education and informational purposes only, without any express or implied warranty of any kind, including warranties of accuracy, completeness or fitness for any particular purpose. The information in this article is not intended to be and does not constitute financial or any other advice. The information in this article is general in nature and is not specific to you the user or anyone else.