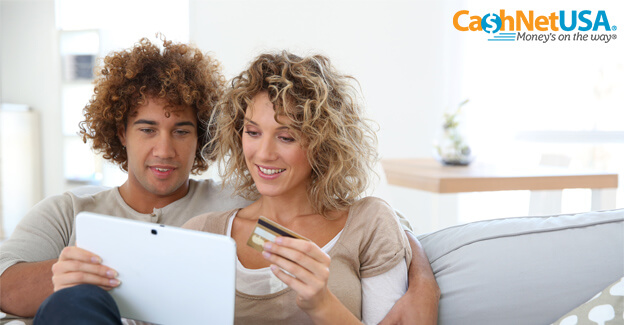 Raising Your Credit Score with Multiple Payments
Have you ever thought about making more than one payment per month on your credit card? The due date is not the only time during the month you can make a payment; you can send in multiple payments during the month.
The Convenience and Benefits of a Credit Card
I tell my workshop audiences all the time not to use your credit card for credit; use it for convenience. It is not a source of funds, but merely a convenient way to pay. It keeps you from carrying a lot of cash, and it saves you from writing tons of checks all over town.
While a credit card is important to establish and maintain credit, your balance can hurt your credit score if it exceeds 30 percent of your available credit. For instance, if your available credit is $10,000, you don't want your balance to exceed $3,000.
Therefore, if you know your balance is creeping towards that 30 percent mark, like if you made a huge purchase, such as a piece of furniture, you might want to think about sending in a payment before your statement arrives. When your statement comes, pay the remaining balance.
The Optimal Number of Payments Per Month
Now that you've seasoned the thought of multiple payments each month, what is the right number? Sending a payment to your credit card company every day is excessive, especially if there is an online charge of sending it electronically; it may out-weigh the benefit if you send a payment too often.
Perhaps every 10 days, or three times a month, is the right amount of payments. With few exceptions, that should keep you balance low, so that depending on when the credit card company reports your balance to the credit bureau, you'll be under 30 percent of your available credit.
Interest is Calculated by the Day
If you carry a balance on your credit card, interest is calculated daily. So, let's say your statement balance is $4,500.00 and you pay only $2,000.00 on the due date. Interest is calculated and compounded on a daily basis on the remaining $2,500.00, plus any additional purchases you pay for with your credit card.
Any amount you send in will lower your principal balance from which the interest is calculated. If you're paying a high interest rate, this could conceivably save you thousands of dollars per year just by making early payments. Remember, every day counts.
The first step is distinguishing between needs and wants so you can avoid spending indiscriminately and igniting your credit card balance. Think of your credit card as a convenience, and not as a source of funds; you don't have your credit limit to spend, you can spend only what is in your bank account, after all of your other expenses have been covered.
The information in this article is provided for education and informational purposes only, without any express or implied warranty of any kind, including warranties of accuracy, completeness or fitness for any particular purpose. The information in this article is not intended to be and does not constitute financial or any other advice. The information in this article is general in nature and is not specific to you the user or anyone else.