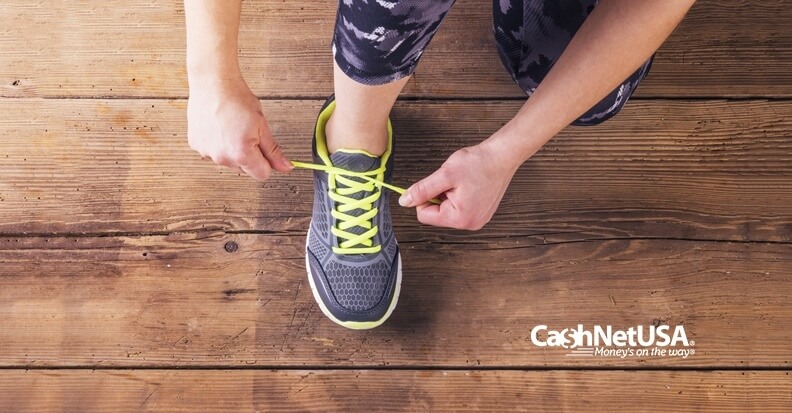 Thinking about your goals and creating a fitness plan can be easy. Actually doing it and sticking to it? That's the challenge. Living a healthy lifestyle is a commitment, not a trend — how will you stay motivated? It's said that it takes 21 days to form a habit, and we're here to motivate you to get going and stick to it. No matter your fitness level, you can achieve your goals and work towards a healthier you! Choose a category to get started.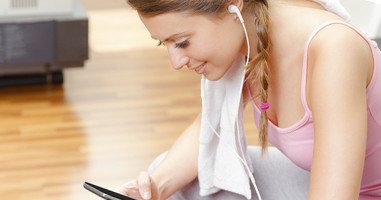 Get paid to keep your commitment to a healthier lifestyle with Pact App. Choose a weekly goal from workout sessions, meal logging or veggie consumption. Set the amount you'll pay as a fine for missed goals. If you meet your goal, you'll split the winnings with the rest of the qualifying Pact App members each week.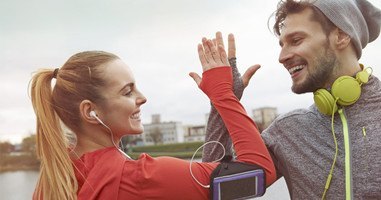 Accountability, social support and cash. What more could you ask for? DietBet is a money motivator where you bet with friends or strangers that you will lose 4% of your body weight in four weeks or 10% in six months. If you meet or exceed your goal, you'll split the pot with other winners!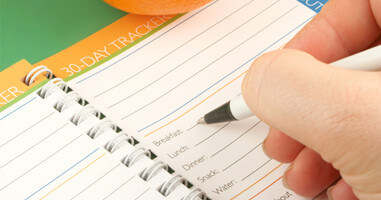 Keep a food journal to keep your calorie count honest. Recording your meals allows you to reflect on areas where you could have made better choices or cut out empty calories. Apps like MyFitnessPal take out the guesswork with hundreds of saved foods, including many from popular restaurants.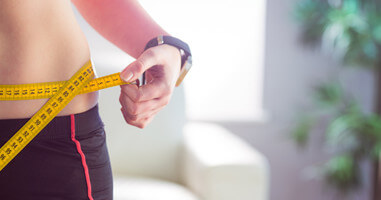 If fluctuating numbers on a scale frustrate you, consider keeping track of your measurements instead. You may be gaining muscle, so the scale is not as reflective of your progress as it could be. When you measure, you may see increases in your arms, but decreases in your waist — this paints a much clearer picture of your progress.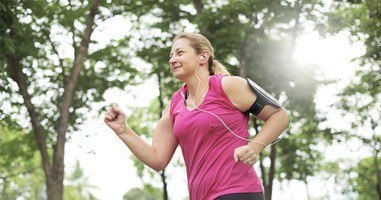 Set yourself up for success with goals that are attainable and skip the "spot treatment" routine. The idea that you can melt away love handles or get a six-pack simply by targeting those specific areas is a lie. Your body controls where fat is burned off first. Focusing on trouble areas won't give you immediate results, discouraging you from pursuing more effective routines.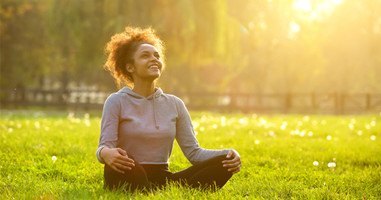 Create a workout mantra that you can repeat to yourself when you want to quit. Remind yourself why you searched for motivation tips and make it into a phrase you can repeat to yourself. It may be a reminder of a big event like a wedding or class reunion, or the simple wish to fit into your old jeans. Whatever it is, use it to keep going.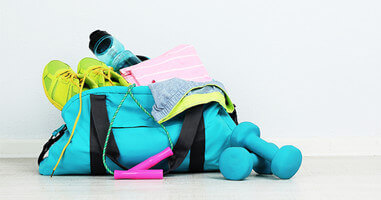 Always keep a gym bag in your car, ready to go at a moments notice. That way, you never have an excuse for not going to the gym.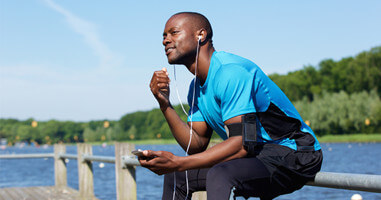 Voted one of the top fitness apps by Men's Health Magazine, the Fitocracy app is an all-in-one fitness motivator, packaged as a game. Earn points for workouts and move to the next level. The app has several plans you can choose from, no matter your fitness level.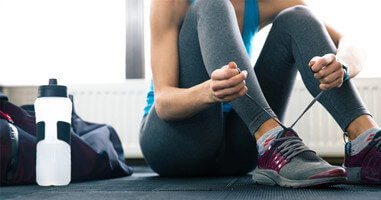 Dress to impress. Studies have shown that the clothing we wear can influence our attitude and behavior. Wearing clothing specific for working out can motivate us to get up and go, and even help us perform better.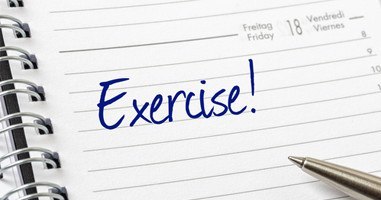 Create a schedule for the entire month. You will know exactly what to expect each day so you can just complete the workout and don't have to think about it.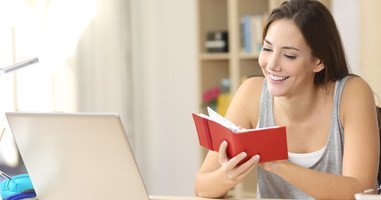 Schedule social events around your workouts, not the other way around. Treat your workouts like appointments that cannot be missed. It may be frustrating to start, but habits take time to form. In order to stay committed, you have to avoid silly excuses.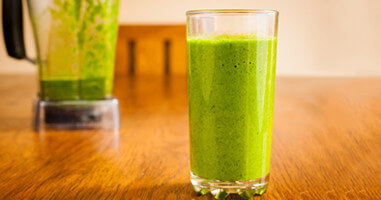 Prepare your body with a pre-workout snack. Choose a snack based on the activity you plan on doing for optimal performance. For example, steady state cardio requires sustained energy, so runners tend to eat carb-heavy snacks before a run. If you're weight training, you're using less glucose than you would for a cardio workout, so protein and fat-rich snacks are a better option.1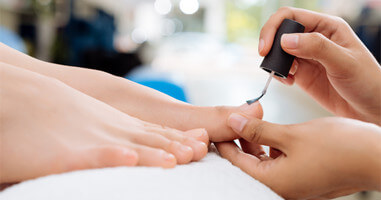 Be ready to reward yourself for a job well done. When you've hit your goal, treat yourself to a nice fish dinner (think healthy options!); get a pedicure or a new work out outfit; or upgrade to the cool paid features of apps you regularly use like Spotify Premium or Fitocracy Coach. Your rewards don't have to cost you anything, but if they do, make sure you have the funds at hand to reward yourself.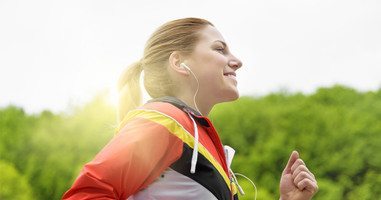 Get lost in a story while you work out. Listen to audiobooks or podcasts to keep your mind busy and watch time slip by.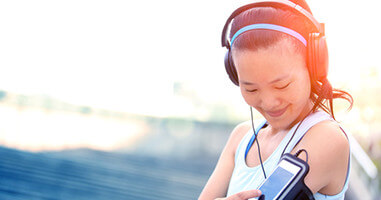 Run to your own beat. Use fm or Spotify's running feature to match your music to your running pace. The app uses your smart phone's internal motion detection to figure out how many steps per minute you're running. It then will match that rhythm to song preferences on your Spotify profile.
Schedule your workout for when you know your favorite show is on. Once you get settled on a cardio machine at the gym, you won't leave!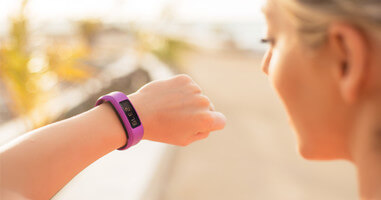 Invest in an exercise monitor to track your workout sessions and calorie burn. Exercise monitors come with a variety of capabilities, so look into which one best fits your goals.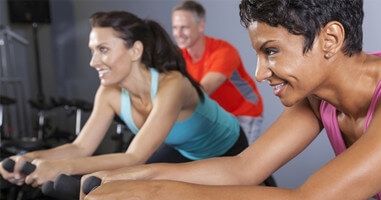 Go to the gym with a friend or attend classes to surround yourself with competition. Studies show that competition can be a major motivator during a workout and can push people to perform better than they would in a solo workout scenario.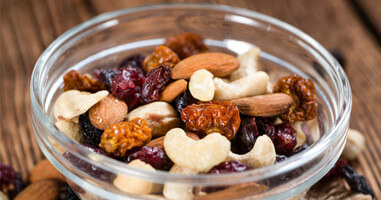 Prepare a healthy and satisfying post-workout snack. The goal is to replenish the energy you burned without consuming more calories than you just burned off. Try for something that is rich in protein and potassium.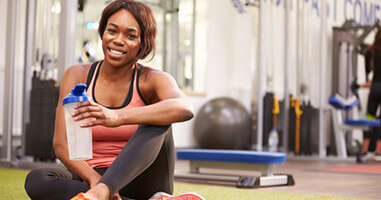 Stay hydrated. The easiest way to ward off fatigue is a healthy amount of water. If you find yourself struggling to hit your daily water intake, add frozen fruit for extra flavor without a lot of calories.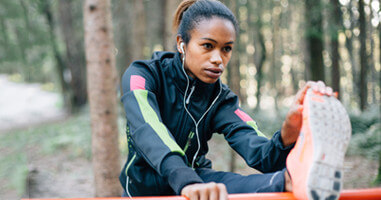 Take time for a cool down. Stretching is just as important to your progress as the actual workout. Stretching increases blood flow and helps release toxins, accelerating recovery.2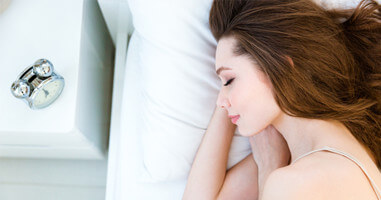 Get some shut-eye. Not sleeping enough can derail your progress in several ways. Studies have shown that less than seven hours of sleep per night leads to increased hunger, decreased meal satisfaction, disruption of insulin processing and lack of motivation.3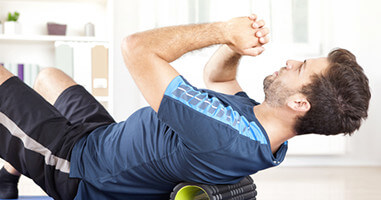 Avoid aches and joint pains with a foam roller. Rolling out your muscles post-workout helps to break up scar tissue and alleviate muscle tension.3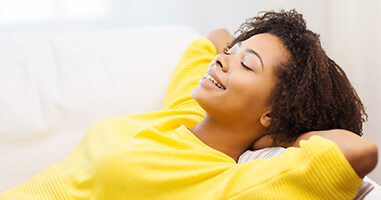 Make sure you're working rest days into your rotation. When you are working out, you're breaking muscle fibers, allowing them to regrow even stronger. If you never slow down, the fibers never get the chance to regrow. If you want to do something on your rest day, consider yoga. Holding positions engages your muscles at a low intensity, allowing the blood and nutrients to replenish in-between intense gym sessions.4
Avoid treat temptation at work. Bring your own healthy snacks to keep hunger at bay. You're more likely to stumble if you're starving!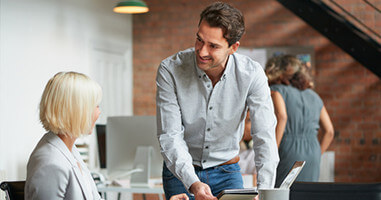 Stay active at a desk job. Consider visiting a colleague at their desk rather than sending an email or a chat. Sit on an exercise ball instead of a chair to engage your core muscles. Take conference calls standing up. Do whatever you need to do to break up the long hours of sitting at the office.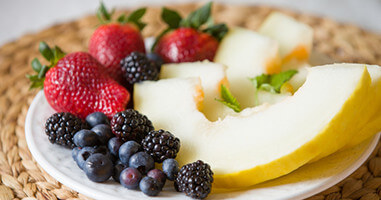 Are you bored, or just hungry? 75% of fitness is not what you do, it's how you eat.5 Don't cancel out your workout by over-snacking. Instead, drink a full glass of water, wait 10 minutes and reassess. Are you hungry still? If so, make a smart snack choice. If you're not, you were probably just bored and wanted something to do.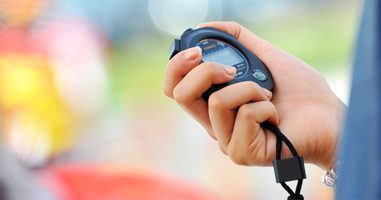 If you're thinking of skipping a planned workout, barter with yourself. Tell yourself that you will do something active for just 10 minutes. Once you get started, the endorphins will kick in and you'll probably keep on going. Even if you just do 10 minutes, don't beat yourself up — a little bit is better than nothing!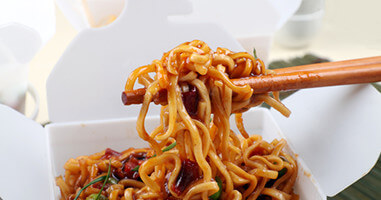 When you're dining out, request a to-go box before you start eating your meal. Restaurant portion sizes tend to be twice the norm, so save half your meal for later. Not only will you withhold excess calories, you'll get a bigger bang for your buck!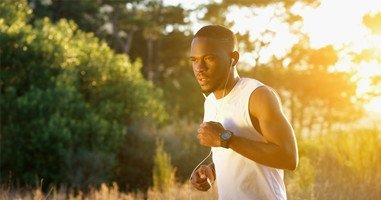 Track your cardio with the Runkeeper app. From running to cycling, Runkeeper uses location services to map your course. If you revisit the same path often, Runkeeper will compare each workout so you can see your progress. You can even select motivators to cue you during your route.
References
1Rosenberg, S. (April 10, 2016). Here's exactly what to eat before and after a workout. Retrieved April 12, 2016, from http://www.buzzfeed.com/shannonrosenberg/do-you-even-count-your-macros-bro?bffbmain
2Fat Flush. (May 10, 2013). Stretching: 5 myths and truths. Retrieved April 11, 2016, from http://fatflush.com/stretching-5-myths-and-truths/
3Bornstein, A. (March 29, 2013). Why sleep is more important than we ever thought. Retrieved April 11, 2016, from http://www.shape.com/lifestyle/mind-and-body/why-sleep-no-1-most-important-thing-better-body
4Smith, S. (n.d.). 4 tips to speed up muscle recovery. Retrieved April 11, 2016, from http://www.mensfitness.com/training/endurance/4-tips-to-speed-up-muscle-recovery?page=2
5Masin, P. (April 30, 2014). Exercise vs. diet: The truth about weight loss. Retrieved April 11, 2016, from http://www.huffingtonpost.com/2014/04/30/exercise-vs-diet-for-weight-loss_n_5207271.html