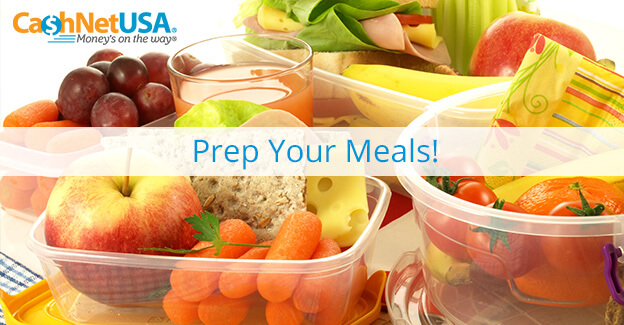 Meal Prep 101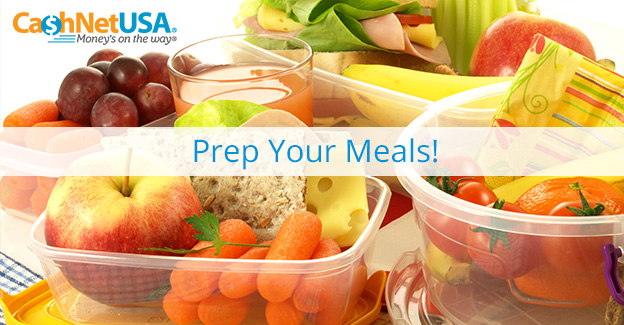 When it comes to eating healthy, it takes preparation to be successful. In order to eat well, you should consider prepping your meals for the week! Read on to learn what prepping is, how to plan your meals for the week and some useful hacks for first-time meal preppers.
What's Meal Prep?
It seems self-explanatory, but meal prep is preparing your meals for the week. This includes breakfast, lunch, dinner and snacks. It's important that you find what meals you enjoy (which might take a few weeks) and decide what day of the week you enjoy prepping (we suggest Sunday).
Planning Your Meals
Before preparing, it is essential to plan your meals and snacks. Since this is your first time prepping, try to not get overwhelmed by the task! Before heading to the grocery store, make sure you have a list and that you stick to it.
In order for you to successfully prep, you will need to know what you are cooking and for what day. Break down your list into protein, carbohydrates, vegetables, fruits and seasonings. It's best to stick to recipes with ingredients that you have had before to ensure that you don't prepare a week's worth of food you don't enjoy!
How to Meal Prep
After you have planned your meals, here's what to do next in three simple steps: 
First things first: Lay out all of your grocery store items — proceed to wash, cut, and season your protein, vegetables, fruits and nuts.
Cook your protein and place them in your reusable plastic or glass containers. Put your sliced vegetables and fruits in individual plastic bags.
Label your containers and snack bags with the days of the week. Store them in your pantry and refrigerator in order so you can easily grab them before you head out for the day.
Meal Prep Tips
Check out some meal prep tips that can help make your experience as easy as possible:
Just because you are preparing your food in advance doesn't mean you have to pre-cook it all. Tip: Marinate your protein, place it in the freezer and take it out to defrost when you're ready to enjoy it!
If you prefer a certain homemade condiment (like dressing or ketchup) for your meals, make a large ready-to-go batch. This will ensure you don't opt for alternative snacks!
Do you prefer your vegetables freshly steamed? Separate your portions into individual bags so you can prepare them on the spot for a better taste.
We know you probably enjoy an unhealthy snack every once in awhile. To be certain that you don't sit down and eat the whole bag, separate your snacks into small snack bags.
If you're a smoothie drinker, put your preferred ingredients in a snack bag and throw them in the freezer. Take them out when you're ready to make one!
Create some salad jars. Purchase a few Mason jars and put your ingredients inside. When you're ready to eat your salad, put the dressing inside, put the Mason jar lid on and shake it up!