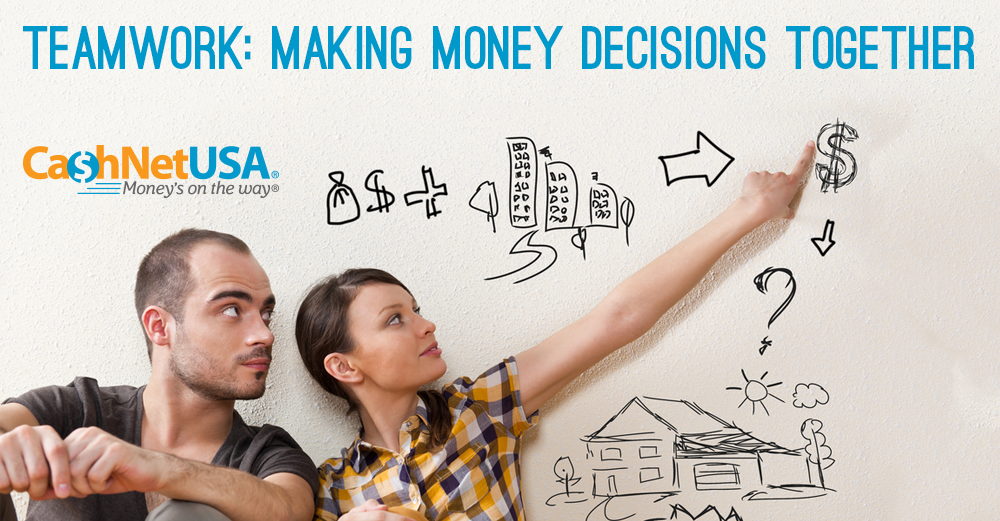 Whether you are a new couple, in a long-term commitment, or recently married, discussing and making financial decisions together will play a big part in your union. Some couples may find talking about money to be difficult, while others will jump right into sharing their bank accounts.
In order to avoid an argument – or just for the sake of bettering your communication – here are three tips on making financial decisions as a couple:
1. Time is Money
We have our jobs, family, friends and maybe children. Our personal lives run nonstop. Because of this, we often forget to discuss our finances until the bills are due on the first of the month. If throughout the month you have been mismanaging your funds and spending frivolously, by then it might be too late to strike up a conversation. To aid in this process, try using a shared money management, application or make a budgeting calendar and hang it somewhere in plain sight as a reminder.
2. Money Talks
Although it may seem intimidating at first, it is very necessary to discuss finances with your partner on a regular basis. This will be helpful in understanding if you and your partner share the same views regarding money and whether you two have similar spending habits. This will open the communication surrounding money and establish what personal and shared financial goals you have. This will also help determine how much money you two would like to save and what is the top priority.
3. Treat Yourselves
Establishing money goals, both short-term and long-term, are essential to securing financial stability. While working towards your financial goals as a couple, it is important to reward yourselves in the process. If it's possible, put some money aside every month for something you both want to purchase or for a vacation you plan to take. Paying off your debt while saving money together is a cause for celebration.
Are you making financial decisions as a couple? Visit Quid's Corner – How to Make Financial Decisions as a Couple for more advice.
Comments