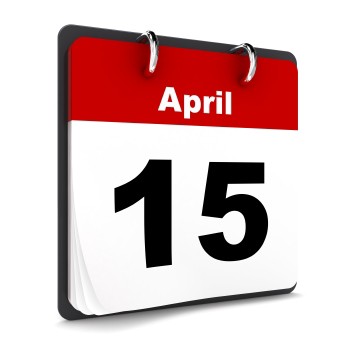 With the tax deadline quickly approaching (it's April 15!), you want to make sure that you're getting the biggest refund you're eligible for. Here are some of the most valuable tax deductions and credits you may be able to take to make your refund check even bigger (or, if you owe, make your tax bill smaller).
Retirement. If you haven't yet fully funded an IRA (Individual Retirement Account) for 2012, did you know you still can? You're able to fund your 2012 IRA up until the tax deadline, and you can deduct your contributions from your 2012 income. The 2012 maximum contribution was $5,000 for those under the age of 50 and $6,000 for those 50 and older. That means that if you're 45 and your Adjusted Gross Income was originally $85,000, you'll only have to pay taxes on $80,000 of it if you fund an IRA. As a note, funding a Roth IRA is a great idea too. However, it won't affect your tax bill as Roth IRA contributions are made post-tax.
Education Credits. If you or your dependent child is enrolled in school for higher education and you are paying part of the bill, you may be eligible for the Lifetime Learning Credit or American Opportunity Credit. The amount you will benefit from this credit depends on your income, how many years you've taken education credits in the past and how much you've spent on education in 2012, but it could be worth up to $2,500 per student.
Medical Expenses. Medical expenses can be a huge burden on an individual, especially for big illnesses. However, the government recognizes this, and if your expenses exceed 7.5 percent of your adjusted gross income, you may be able to deduct the amount above 7.5 percent. Keep good records on your medical bills to make taking this deduction easier to track.
Once you secure that awesome refund, make sure you put it to good use. Rather than letting it slip through your fingers, think about setting it aside for a rainy day emergency fund, paying off your credit cards or car ahead of schedule, prepaying on your mortgage, or even funding next year's retirement accounts ahead of schedule. Even a little can go a long way!
Before using any of these tax tips, please consult a tax professional.