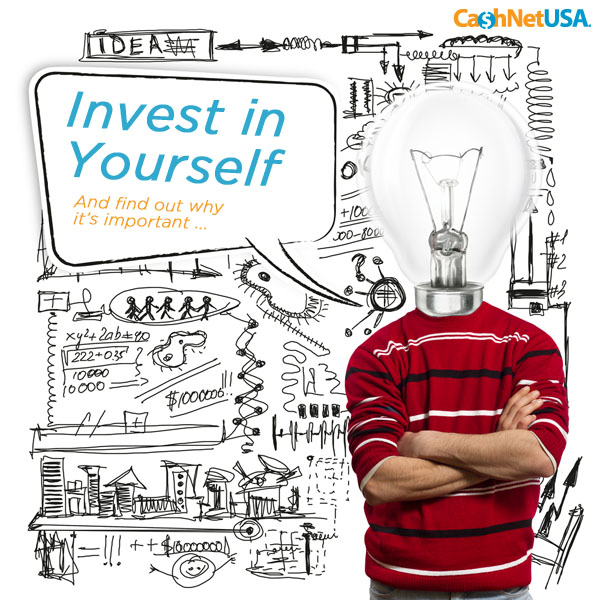 One of the many wise money tips from Warren Buffett, the "Oracle of Omaha," is, "The best investment you can make, is an investment in yourself."
Debt for Education is Good Debt
Borrowing to buy a depreciating asset, such as a car, is not good debt; however, a loan to better yourself can be a good thing. Hopefully, that betterment, such as a good education, can make you more marketable, thus landing you a higher-paying job than you would have otherwise qualified for and allowing you to pay off that debt faster.
There is a warning: the rule of thumb is that you should never borrow more than your first year's salary. To be clear, if you major in Art History, don't accumulate student loans in excess of $20,000.
Additionally, only finance your education: tuition, books, and if you have to, fees. Don't finance pizzas and beer. You have to eat whether you're in school or not. Student loan rates can be very high, and you only want to finance that which is necessary to get your education.
If a dorm room or an apartment is too expensive, then choose a community college in your hometown and ask your folks if you can stay with them. Community colleges offer a great way to get the first two years of college for a reasonable price, saving thousands in tuition costs.
Going to College
Sometimes it's rather difficult to figure out what you want to study. It's rather hard being introspective; a good place to start is with a self-assessment. Figure out the things you like to do. Are you good with numbers? Perhaps the field of accounting would be your calling. If you're good at teaching others, then getting a teaching degree might be a good direction. There are lots of occupations out there, so start by studying what you're good at and enjoy.
If you don't like what you're studying, you probably won't be good at it. It is important to find the intersection of the things you like to do and the jobs that pay a decent amount. If you can get paid to do what you like, you will most likely receive great raises since most people continue to excel at the things they like doing.
How College Pays Off
A Brookings Institute research study revealed that those who earn the average salary for college graduates would receive a rate of return of 15.2% per year on a $102,000 investment in a college degree. Furthermore, Georgetown University recently published a study showing that those with a college degree in positions that don't require a degree like plumbers and construction workers can make substantially more money than their counterparts without degrees.
College isn't for everyone. These days with college expenses so high, it's important that you make all the right decisions on college, even the first decision to attend.
The information in this article is provided for education and informational purposes only, without any express or implied warranty of any kind, including warranties of accuracy, completeness or fitness for any particular purpose. The information in this article is not intended to be and does not constitute financial or any other advice. The information in this article is general in nature and is not specific to you the user or anyone else.