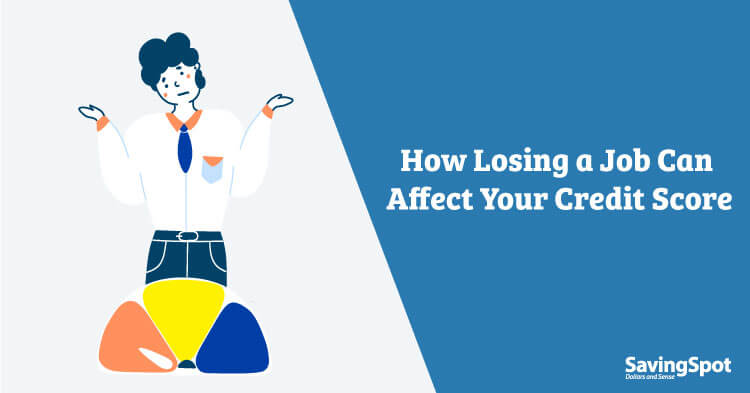 How to Protect Your Credit if You Lose a Job
Losing a job can take its toll on your mental health and your bottom line. Although financial assistance like unemployment benefits are available, you still may have to significantly adjust your budget or lifestyle to make ends meet. Falling behind on bills can lead to bigger complications, like a lower credit score, fees or even more stress.
While it may take time and effort to find a new job, you have options to protect your credit. Here's how your job can affect your credit score, and how to protect it in case you lose a job.
Does Your Job Affect Your Credit Score?
Credit isn't directly tied to employment because your credit score and credit history reflect your payment history. While it doesn't affect your credit rating, some employment information may be listed on your credit history if you applied for credit and provided that company's information on your application.
However, if you lost your source of income, you might have a harder time keeping up with your bills. If you fell behind on monthly payments, your credit score would likely decrease. Similarly, your score may also go down if you increased your credit limit, amount of total debt and/or applied for a new line of credit.
Does Unemployment Insurance Affect Your Credit Score?
Collecting or applying for unemployment insurance does not affect your credit history or score. Your employers may be listed on your credit report, but unemployment insurance or periods of unemployment are not included.
What Can You Do to Protect Your Credit if You Lose a Job?
If you're unemployed, you might think that your credit score can take a back seat until you find a job. The reality is, you should always try to keep up with bills, and at least try to make minimum monthly payments when you have debt. In fact, your credit score is so important, it may even help you secure a new job!
Here's what you can do to protect your credit if you're unemployed:
Keep an eye on your credit scores and report. Make sure to check for errors and dispute any incorrect information, if applicable.
Try to maintain a strict budget. Doing so can help you keep up with bills and prevent you from accumulating new debt.
If you can't afford to make payments on existing debts, you may be able to work with your creditors to form a new financial arrangement. Many companies have existing payment deferment or hardship programs available that can keep your credit score in good standing. Contact your creditors for more information as soon as possible if you're in danger of falling behind on payments.
Apply for unemployment insurance. It can provide a reliable source of income until you find new employment.
Refrain from using more credit or taking out a new line until you have a reliable job.