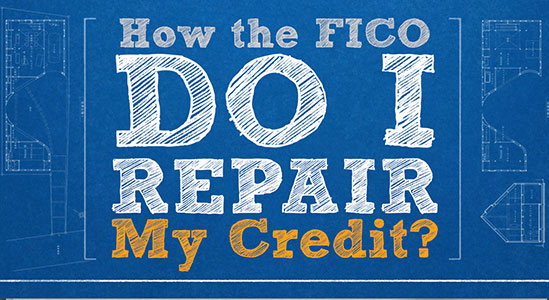 How the FICO Do I Repair My Credit?
Trying to repair your credit but not sure what steps to take? Be careful with your credit by paying off your debt and making payments on time. Following healthy credit practices will help your FICO score over time. Your FICO score is calculated using information found in your credit report and should be checked often. For more tips, check out the infographic below.

The information in this article is provided for education and informational purposes only, without any express or implied warranty of any kind, including warranties of accuracy, completeness or fitness for any particular purpose. The information in this article is not intended to be and does not constitute financial or any other advice. The information in this article is general in nature and is not specific to you the user or anyone else.
Embed This Image On Your Site (copy code below):