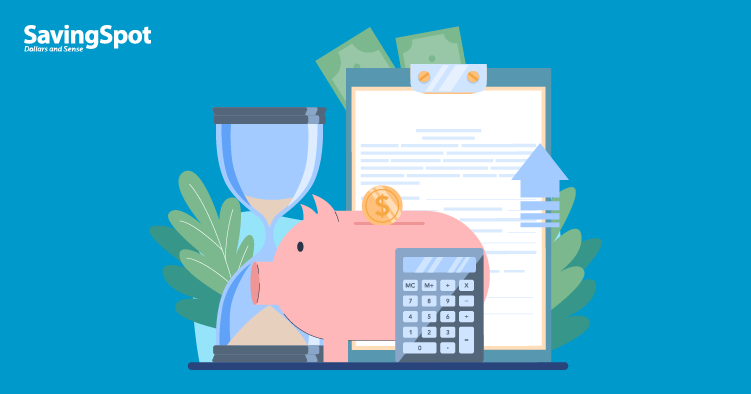 Guide to Retiring Comfortably: Decade by Decade
Retiring comfortably doesn't just happen – it takes planning, discipline, research and time. Less than half of Americans have done the hard math and planned their retirement budget – a well-planned stash of savings should last the average American 20 years.7
Preparing for retirement can be a daunting task. So daunting in fact, that the majority of Generation Y (those born between 1980 and 2003) have avoided the task altogether. A Scottrade study discovered that 60% of Generation Y admitted to not thinking about retirement at all.1 No matter your age, it's never too late to start saving! There may be many years between you and retirement, or it may be right around the corner. The important thing is that you start somewhere.
We've broken down goals decade by decade to help you plan out your retirement budget at any age. The goal is prepare yourself little by little so that you can enjoy every moment of work-free life. With some planning, you'll be able to enjoy retirement stress-free!
Retirement may seem like a while away, but planning for tomorrow starts today. Each small step you take now will help alleviate stress down the road and provide more financial opportunities. From saving small to working up to IRAs, there are a lot of ways you can save – choose what works well for you and your budget. You may get overwhelmed or frustrated, but your retirement saving strategy is more like a marathon than a sprint. When you cross that finish line into your relaxing work-free zone, it will all be worth it.
1 New research on retirement saving: Gen Y is generation procrastination. (March 15, 2011). Retrieved February 16, 2016, from https://about.scottrade.com/news/releases/2011/New-Research-on-Retirement-Saving-Gen-Y-is-Generation-Procrastination.html
2 Brown, A. (January 29, 2013). A guide to jumpstarting a retirement plan in your 20s. Retrieved February 16, 2016, from http://www.forbes.com/sites/abrambrown/2013/01/29/a-guide-to-jumpstarting-a-retirement-plan-in-your-20s/#1a6eda4161dc
3 What's your total credit card debt? (n.d.). Retrieved February 16, 2016, from http://www.demos.org/data-byte/whats-your-total-credit-card-debt
4 10 quick steps to plan for retirement in your 30s. (August 29, 2015). Retrieved February 16, 2016, from http://www.fool.com/investing/general/2015/08/29/10-quick-steps-to-plan-for-retirement-in-your-30s.aspx
5 6 tips for financial planning in your 40s. (n.d.). Retrieved February 16, 2016, from http://www.bankrate.com/finance/savings/financial-planning-in-your-40s-7.aspx
6 Buttell, A. (n.d.). Saving for retirement in your 40s, 50s and 60s. Retrieved February 17, 2016, from http://www.bankrate.com/finance/retirement/retirement-savings-for-40-50-60-year-olds-4.aspx
7 Top 10 ways to prepare for retirement. (n.d.). Retrieved February 17, 2016, from http://www.dol.gov/ebsa/publications/10_ways_to_prepare.html
8 What is an IRA? (n.d.). Retrieved February 18, 2016, from https://www.fidelity.com/retirement-planning/learn-about-iras/what-is-an-ira
9 Whitmer, A. (March 27, 2012). Why I love my Roth IRA. Retrieved February 18, 2016, from http://www.sooverthis.com/why-i-love-my-roth-ira/