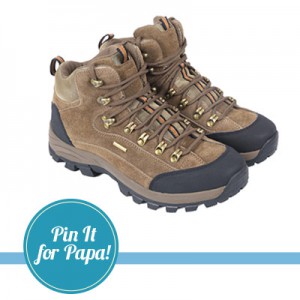 Gift Ideas for the Outdoorsy Dad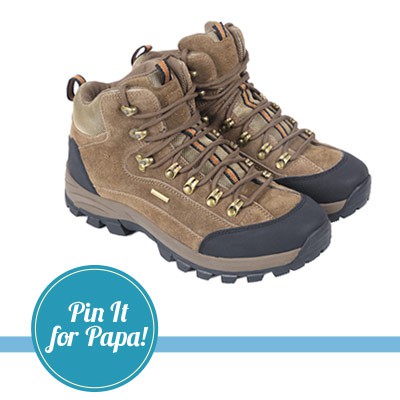 Depending on what hobbies your dad is into, finding a Father's Day gift may be a challenge or a breeze. Thankfully, there are all kinds of Father's Day gift ideas for the outdoorsy dad. That's because there are all kinds of accessories and equipment for outdoor activities, whether it's backpacking, camping, fishing or skiing. There are also some great all-purpose gifts that an outdoorsy dad will like just having around.
Hiking boots
If dad isn't a devoted hiker, it can be tempting for him to simply throw on a pair of gym shoes or regular boots when he does go for a hike. That's why a pair of real hiking boots is a luxury he'll really enjoy. The next time he wants to go for a hike, he won't have the chance to regret not having the right equipment on hand.
Fishing rod/reel
Old rods and reels tend to accumulate in outdoorsy households. But that doesn't mean any of the ones lying around are up to dad's standard. If you spent any of your growing-up years in the boat hearing him complain about rusty or otherwise malfunctioning reels, consider getting him a nice new one that's just for his use. He'll love being able to keep it in tip-top shape.
Camping gear
Most avid campers won't pass up the chance to make their stay in the wilderness more efficient. This Father's Day, consider getting dad something that will make him feel like he's really got camping down to a science. Try a compact cooking stove, a compact light or a high-tech water filter.
GPS
Giving the gift of a GPS will ensure that dad knows exactly where he is, whether he's canoeing remote backwaters or just finding his way to a new bike trail. It will be something he always throws in his bag, just in case.