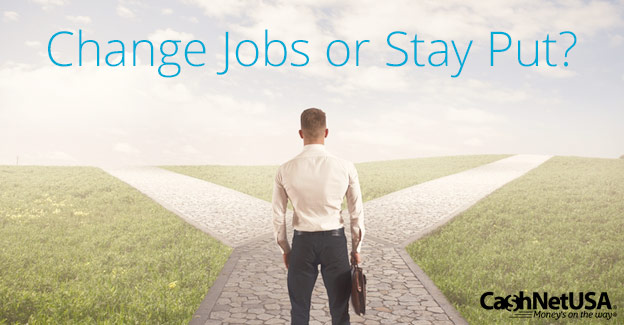 The Costs of Changing Jobs
Whether or not to switch jobs is a question people face daily. 'The grass is always greener on the other side,' goes the saying. Sometimes we hear from friends and family that they switched to a new employer and things are much better. But there are sometimes hidden costs that make job transfers a potential disaster. When thinking about switching jobs, take into account all the possible hidden costs:
Longer Commute – Oftentimes, people take a new job that's farther away. Even though they may be paid more money, when you add up expenses from the extra gas and wear on the car, you might break even. This also means you're spending more time commuting. Time is money in multiple ways. First off, you could be earning money on the side with your extra time. Or you might not perform as well if you feel like you're always commuting and working. Finally, you may have to pay someone else for housework or child care due to the longer commute.
Lost Pension – If the company you left was offering a pension, it stops when you leave. Usually, the longer you stay, the better the pension benefit is. When you start at a new company, they may not offer a pension. Pension money won't be seen until retirement, but it has value now. Figuring out what a pension is worth can be difficult but many employers offer tools to do this. Or you could talk to a local HR professional to understand the value of a pension.
Reputation – You may have built up a great reputation with your old employer. When you switch to a new company, you need to start over on many levels. You have to build new relationships, which can be especially hard if you have new people working for you that don't know you. Sometimes, people prefer insiders and don't react well to outsiders coming in.
Severance – Most employers have some sort of severance program. The longer you're there, the larger the severance payment if laid off. If you've been with a company for 10 or 20 years, the severance may equal up to a year's pay. But when you move to a new company, this number may drop to zero or only a few weeks of severance pay. This acts as an insurance policy to some degree. When you leave, your insurance payout has been removed.
The information in this article is provided for education and informational purposes only, without any express or implied warranty of any kind, including warranties of accuracy, completeness or fitness for any particular purpose. The information in this article is not intended to be and does not constitute financial or any other advice. The information in this article is general in nature and is not specific to you the user or anyone else.