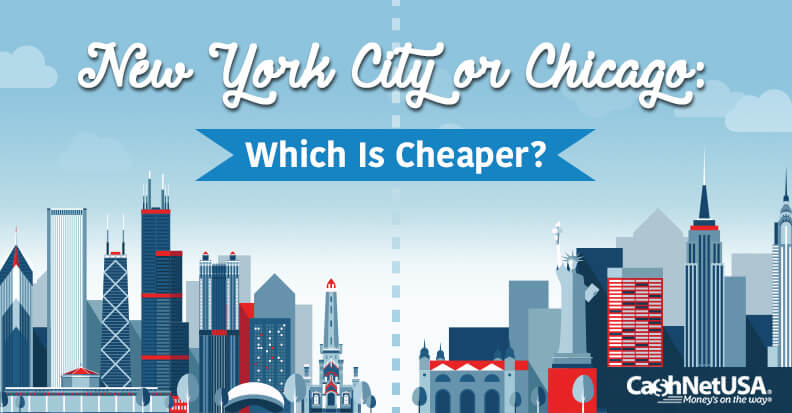 Comparing Big City Living – NY vs. Chicago
One of the biggest factors in a person's ability to save money is geographical location. It's a fact that's easily forgotten because many people would never think of leaving a location that they've grown up in, lived in for years or that is home to all of their family and friends. However, the cost of living in different parts of the country is drastically different, even in big cities. Don't believe me? Below is a comparison of different costs for residents of Chicago vs. New York. See how they add up!
Comparison is based off of renting in both cities in 2017. This assumes after-tax income.

References
1Numbeo. (n.d.). Cost of living comparison between Chicago, IL and New York, NY. Retrieved June 3, 2017, from https://www.numbeo.com/cost-of-living/compare_cities.jsp?country1=United%2BStates&city1=Chicago%2C%2BIL&country2=United%2BStates&city2=New%2BYork%2C%2BNY
2US Census Bureau. (n.d.). Population. Retrieved June 5, 2017, from https://www.census.gov/topics/population.html