CashNetUSA Man's Frugal Living Guide: May
Ma(y)ke It Happen
I don't care what you're told, May isn't "late spring," it's totally pre-summer! It's the crowning achievement of the Gregorian calendar: the blooming flowers, the sounds of rejuvenation. Some say May's rays can wash away the gray clay so we can play — May is glorious in every way!
May is a tribute to mothers, an honoring of heroes and the only month when spelled backwards turns into my favorite root tuber vegetable! Mmmmmm... yam.
Odd May Holidays: "Odd-Olidays"
Mother's Day is May 8; Let's cover the month
in good deeds to May-ke her smile!
Think back to every gift you've ever given your mom. Do you see that macaroni necklace anywhere? So make her something simple like a chalkboard painted flower pot.1 This classy feat of ingenuity is a no-brainer.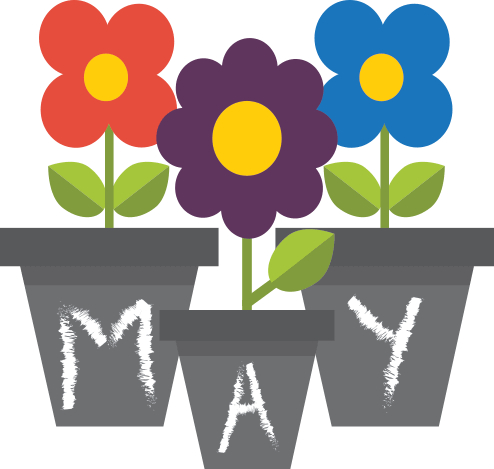 Here's what you need:
Terracotta pot or pots
Spray primer
Chalkboard spray paint
Chalk
Spring bulbs or other flowering plants
Potting soil
Instructions:
Spray primer to pots and allow to dry.
Apply two thin coats of chalkboard paint, allowing both to dry completely.
Fill pot with soil and plant or sock bouquet.
Decorate!
May 9 is National Lost Sock Memorial Day
I wish I were kidding, just as much as you wish you had the other half of your favorite purple balloon socks. Gifts don't have to be expensive; the best gifts are thoughtful. Socks are thoughtful.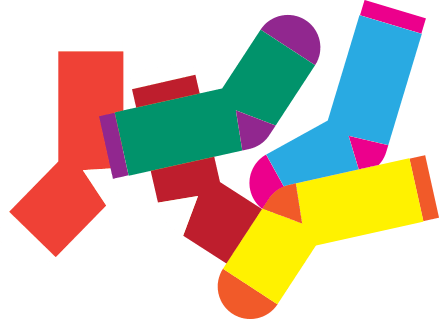 May 10 is Clean up Your Room Day
Look, most of us left home a long time ago. This is a great day to make an appointment to hang out with Mom and help her tackle a dirty room or two. The most valuable thing you can offer is time. And hey, don't you already have some homemade cleaners you made last month? Double bonus score for resourcefulness and frugality.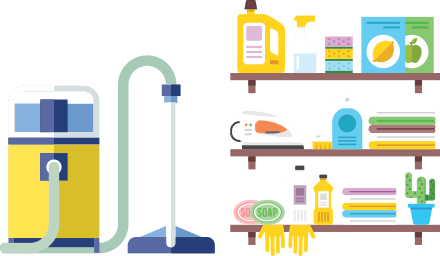 On May 22, 1819 the first bicycles, called "swift walkers," were introduced to the United States
Fact: The total number of pounds of pollutants emitted per mile for passenger cars is .97lbs.2 The total amount for a bike? Zero. This is good for everybody!
Another Fact: The amount it cost to fill up your bike with gas? $0. This is good for your wallet!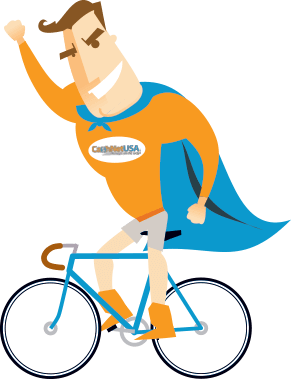 May 29 is Learn About Composting Day
A great way to save money over the summer is growing your own veggies. Your thumb is already starting to turn green from last month's garden prep, now it's time to maintain and advance! Composting is easy, cheap and essential in maintaining a productive garden. Here's how:3
Pick a spot on bare ground where worms and other good organisms can get to work.
Start with twigs or straw to help with drainage.
Add compost materials in layers. Kitchen scraps followed by lawn scraps.
Add manure to speed up the process.
Keep compost moist.
Cover with wood, plastic sheeting or CashNetUSA Man's non-breathable Ultra High Density Ozone Reflector Cape. You could also pick up a plastic tumbling composter from your local hardware store.
Turn with a rake every few weeks.
Best Time to Buy (Special Haggle Version)
Three-day holidays can bring you big savings if you know what you're doing. And if you're ready for a new mattress, this is the month to get it! The first thing you need to know is that you should never pay sticker price for a mattress. The average mark-up price is anywhere from 30 - 50% above cost.4 Here are some great ways to save big:
Shop around and do your research. Most major stores carry the same brands.
Never accept a price range as a quote. Instead, ask them for their best offer. Take that info to another store minus $50 as a starting point.
Ask for free delivery, some sort of trial period and no restocking fees.
If you are not satisfied with the offer, head for the door. There is a mattress store on every corner and the sales person knows that.
Other notable May deals are: Refrigerators, camping gear and patio furniture.
What's Around the Corner?
Uh... Summer?!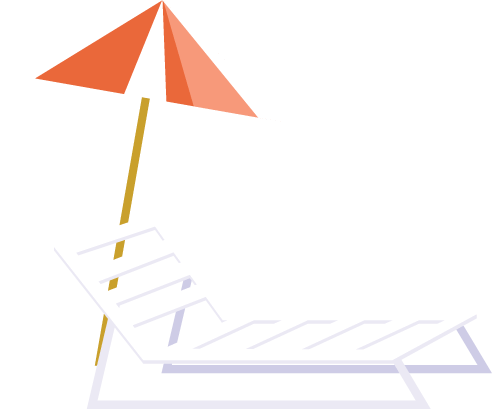 References:
1 Parsons, M. (n.d.). How to make spring chalkboard pots. Retrieved April 07, 2016, from http://www.hgtv.com/design/make-and-celebrate/entertaining/how-to-make-spring-chalkboard-pots
2 Grigson, N. (2013, October 17). 10 ways riding a bike can save the world. Retrieved April 07, 2016, from http://www.movoto.com/blog/opinions/10-ways-riding-a-bike-can-save-the-world/
3 Composting. (n.d.). Retrieved April 07, 2016, from http://eartheasy.com/grow_compost.html
4 Consumer Reports. (2010, May). 8 mattress mysteries. Retrieved April 07, 2016, from http://www.consumerreports.org/cro/magazine-archive/2010/may/home-garden/mattresses/8-mattress-mysteries/index.htm
Comments