CashNetUSA Man's Frugal Living Guide: February
February: Spreading the Love and Getting Rid of the Handles
It's February! And just because it's the shortest and probably the sweetest, doesn't mean it's the breeziest. Remember last month when you were perfectly content to sit at home, spend as little money as possible and build a strong foundation for the upcoming year? Well, it's time to get out of those jammies and stretch your legs out. Also, get ready to celebrate the month of love!
Frugal Tip
Before you go shopping, create a list. More importantly, stick to that list. Do not rely on your memory, it'll work once in a while, but more times than not, you'll end up with a cart full of impulse purchases.
Let's Get Physical: Exercise at Home!
You haven't seen the sun or been outside in the past 30 days, and now your muscles have atrophied. Let's forget about the January blues and begin thinking long-term health. February is the perfect time to get active.
Not into the whole gym scene? Try exercising at home!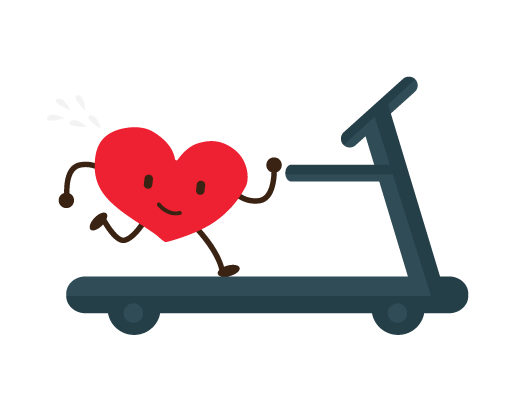 A couple dumbbells, a mat and a well researched plan could turn a little bit of floor space into your very own home gym!
If you still want a treadmill or bike, it's worth noting that your local community center usually has great basic equipment for a good burn, at a low cost.
*Consult a physician before beginning any exercise routine.
Creative Valentine's Day Ideas
Great. Now that you're feeling good, let's go on a date. Remember Valentine's Day on the town can be busy, loud, cramped and expensive. But you don't have to leave the house or overspend to have an exciting night.
| | |
| --- | --- |
| FONDUE | FONDON'T |
| Cook a romantic meal at home. A homemade dinner cooked with love will make your Valentine's Day much more meaningful. | Go out to eat at an expensive restaurant, which is impossible to get into and impossible to afford. |
| Exchange homemade gifts! Be creative and give a framed picture from a trip together. Perhaps with an accompanying hand-written letter. | Be too cliche. Flowers, perfumes, and jewelry are all nice gifts but tend to be in high demand and unnecessarily expensive at this time of year! |
| Make a pizza at home! Not only is this budget friendly — it's fun, easy and two sets of hands are best for kneading out the dough, making it extra romantic. | Order a pizza. |
Odd February Holidays: "Odd-Olidays"
February is National Snack Food Month
---
Listen up! I'm going to tell you how to combine the world's biggest football game, the world's most delicious snack with the world's most convenient cooking apparatus.
Slow Cooker Trail Mix1
Ingredients
9 C of Chex cereal (combination of rice, corn and wheat)
2 C pretzels
1 C peanuts
1 C Cheerios
6 tbsp. melted butter
1 tbsp. seasoning salt
1/4 tsp. Worcestershire sauce
1 tsp. garlic powder

Step 1. Find the party. If you cannot find one, host one. If you don't care about football, it doesn't matter keep reading.

Step 2. Acquire a slow cooker.
Step 3. Add Chex cereal, pretzels, Cheerios and peanuts to slow cooker. Stir.

Step 4. In a separate bowl whisk together: melted butter, seasoning salt, Worcestershire sauce and garlic powder.

Step 5. Pour mixture over Chex. Stir until well coated.

Step 6. Cover and slow cook on low for 3 hours. Stir every hour to prevent burning.

Step 7. Spread mix onto baking sheet to cool. Eat. Mmmmmmm.
What's Around the Corner?
Three months in and we've struck a pot of gold — oh the joys of a non-gift giving month.

References:
1Gimme Some Oven. (n.d). Slow cooker Chex mix. Retrieved December 18, 2015 from
http://www.gimmesomeoven.com/slow-cooker-chex-mix-recipe/
Comments