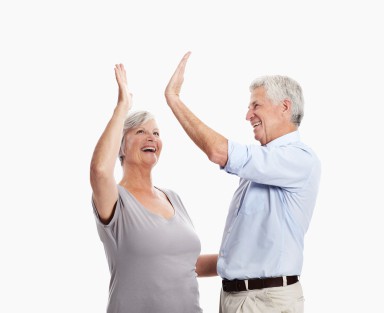 We were lucky enough to host the Carnival of Retirement this week. Be sure to take a look at the great blog posts we've highlighted below. If you are interested in submitting a blog post, sign up here.
Pete @ Intelligent Speculator writes The 7 Step Roadmap To Building Your Own Dividend Portfolio – It's time for you to start investing!
Vanessa @ Vanessa's Money writes How much does it cost to look fake? – Ever wonder how much women spend to look "good"? I did the math
harry campbell @ Your Personal Finance Pro writes Build Credit for Someone by Adding Them as an Authorized User – When I first purchased my condo three years ago, I was not offered the lowest rate due to my insufficient credit history. Even though I had a credit score in the high 700′s, the bank considered me a slight risk because my credit history was so limited(I was only 22). I thought my mom was doing me a favor during college by opening a credit card for me in her name but once I canceled it and opened my own card, all that history was gone.
Don @ MoneySmartGuides writes 10 Things That Make You Poorer – CNNMoney recently posted an article about 10 Things That Make You Poorer. The list includes: Smartphones Cars Credit Cards Rent-To-Own Anything Money Market Funds Lottery Tickets Cigarettes TV Collectibles House I think this is an interesting list.
Passive Income Earner @ The Passive Income Earner writes RESP Explained – Learn about the Registered Education Savings Plan (RESP)
Sustainable PF @ Sustainable Personal Finance writes Using a Midwife – One Year Later – The Experience – Details of our midwife and home birth experience a year after we welcomed our son into our lives
Eddie @ Finance Fox writes Change is Good – Glad I Switched to an iPhone – After spending an hour in the Telus store, talking, comparing and crunching numbers, I walked out with a new iPhone.
SFB @ Simple Finance Blog writes (Inexpensive) Personalized Gifts – We all have that person on our shopping list: the person who has, literally, everything. For me, this impossible-to-buy-for person is my youngest brother-in-law. The guy really does have everything.
Jester @ The Ultimate Juggle writes Spending Priorities for Your Family – Juggling the many expenses of raising a family is difficult. There are lots of things that demand money and even more things that you would like to purchase with whatever money that you have left over.
Amanda L Grossman @ Frugal Confessions writes Liquidating Our Electronic Graveyard: How did We do? – I opened up our closet in Paul's office the other day and realized that our graveyard of electronic carcasses had grown big enough in size for me to attempt…
Kyle @ The Penny Hoarder writes How To Make Extra Money with Forex – Forex trading is one of the most popular ways to invest outside of the stock market. In fact, Forex trading is actually the largest market in the world, with trillions of dollars being traded everyday around the world.
Daniel @ Sweating the Big Stuff writes Could Free Returns Be The Policy Of The Future? – The only time that shopping in a store is cheaper is when you have to return a product. But what is all stores offered free return shipping?
Corey @ 20s Finances writes What Would You Do with Extra Money? – If you have ever received a bonus, raise, or a little extra cash, you have likely had to ask yourself what to do with your extra money.
Wayne @ Young Family Finance writes Seasonal Expenses – Find out why my family spends more money in particular seasons and how we are able to save more money in others.
Daisy @ Add Vodka writes Is Entrepreneurship Dying? – Once upon a time, men and women across America had aspirations that amounted to great entrepreneurial feats. Millions wanted to develop businesses, and sought nothing more than a company or organization to call their own.
Hank @ Money Q&A writes Why Layaway Is Bad For Your Family's Finances – Layaway is great for stores, but it is typically a losing proposition for us consumers. Here's why layaway is bad.
PPlan @ Provident Plan writes Finances and Going Back to School – Going back to school isn't cheap. You need to find out how you can afford it before making the leap.
Jen @ Master the Art of Saving writes Getting The Most "Bang" For Your Halloween Bucks – A lot of people always complain that Halloween costumes are such a waste of money.
John @ Married (with Debt) writes The BEST Emergency Fund Setup Ever – Read here to learn how to setup the BEST emergency fund ever. It's diversified, tiered and easily accessible.
A Blinkin @ Funancials writes Can the Government Save the Economy? – 1. CAN the government save the economy? and if yes, 2. SHOULD the government save the economy? We can answer the first question rather simply. Any ECON 101 course will teach you that, through monetary and fiscal policy, the government CAN impact the economy.
Ted Jenkin @ Your Smart Money Moves writes Tricks and Scams to Avoid When Buying a Diamond or Engagement Ring – So you're ready to start shopping for a diamond engagement ring? Congratulations! But how can you be sure that you're dealing with a reputable diamond
PITR @ Passive Income To Retire writes My Passive Income Challenge– Find out which passive investment is generating the best return.
Young @ Young And Thrifty writes Using Groupon, Living Social and Other Sites Like Them To Check Out a New City – One of our most popular articles on this blog is the one Young wrote concerning sites like Groupon and Living Social, as well as lesser-known sites that offer similar discounts. We expand on it.
Mike @ Personal Finance Journey writes Christmas on a Budget – Planning a great Christmas on a Budget is simply about thinking ahead and following our great advice on squeezing the most out of your dollar.
Roger Wohlner @ The Chicago Financial Planner writes Are My Investments Safe? – This is a question that I hear and am asked often. Concerns over the issue of investment safety have increased markedly over the past few years in the wake of high-profile investment scams, such as with Bernard Madoff, as well as a result of the severe market decline of 2008-09. This is a question that should be addressed from several points of view.
Roger the Amateur Financier @ The Amateur Financier writes 6 Ways to Cut Your Halloween Costs – A list of methods to cut down the expense of your Halloween party and other activities, from your costume to your candy to give out and your pumpkin for carving
Jennifer Lynn @ Broke-Ass Mommy writes How Much Cash Do You Carry? – Is there a right answer? Not exact, so let's discuss how much cash you carry. I'll reveal how much cash I carry around!
Suba @ Broke Professionals writes I'm A Bonafied Professional: Finding Financial Independence – Financial independence snuck up on me – after working freelance for two years, I finally managed to find a gig that makes me a professional writer!
JP @ My Family Finances writes Women Lie More than Men When It Comes to How Much They Work – If you'll lower your defenses for a moment, I'll explain why women lie more than men when it comes to how much they work.
IMB @ Investing Money writes How to Evaluate a Stock – Find out how you can evaluate a stock and what you need to know to make a wise investment.
Jason @ Work Save Live writes 5 Ways to Save Money on College Textbooks – 5 Simple Ways to Save Money on College Textbooks It's no secret that college tuition costs are going up each year.
Penny Thots @ Penny Thots writes Finance Planning for 40 and 50 Year Olds: Start Now! – The basics of financial planning are the same at any age but the strategies that apply to those of us who are 40 or 50 years old are different. Some methods of insuring financial security take too long to mature but there are steps that the over-40s can take to secure their financial future.
Luke @ Learn Bonds writes I Know Where CD rates will be in 2015! Why Doesn't Nobel Laureate Thomas Sargent – Thomas Sargent says he doesn't know where CD rates will be in a couple of years. Here's why we know what he doesn't.
Miss T. @ Prairie Eco Thrifter writes The Basics of Starting a Freelance Business– There is a lot of potential as a freelancer to land big clients and charge high prices for your work. But if you don't get things set up the right way from the beginning, you risk facing some big challenges down the road. Here are some of the things you need to do before you open for business.
Investor Junkie @ Investor Junkie writes Mint.com Alternatives – Is There Anything Better? – While Mint.com is one of the most popular budget tracking apps out there, it isn't the only option. From the review of Mint.com, we've seen a number of dissatisfied users of the product. In addition, for those who want to go a little deeper with their personal finances, in a way that Mint can't always match, there are alternatives.
Evan @ My Journey to Millions writes November 2012 Net Worth Update – From October 2012 to November 2012 my net worth "increased" .28% Year to Date my net worth has increased 37.54% From January 2011 to October 2012 my net worth has increased 137.63%
Mr. Money @ Smart on Money writes 3 Helpful Tips for Choosing a 529 College Savings Plan – As you consider your 529 plan options, here are three things to keep in mind:
Debt Guru @ Debt Free Blog writes Staying Out of Debt with Insurance – While many people perceive financial despair and bankruptcy as a result of bad decisions, the truth of the matter is that many similar situations arise because people are not adequately covered in case of extreme situations.
Steven @ Grocery Alerts writes How to Save Money on Meat – Meat is one of the most expensive portion of any meals and knowing how to put together a frugal meal will make meal planning easier. Here are 10 great tips to help save money on meat.
Jason @ Modest Money writes 10 Tips to Get Your Finances In Order Before the New Year – While most families wait until the New Year – presumably after setting goals for the upcoming year – to get their finances in order, there is no reason to waste precious months when you can get tackle them now!
BARBARA FRIEDBERG @ Barbara Friedberg Personal Finance writes SHOULD I TRADE IN MY CAR? – You can trade in a car and still build wealth. Save and spend on what you value.
Jon the Saver @ Free Money Wisdom writes How to Place Real Estate in an IRA – Have you ever wondered how you can place real estate in an IRA account? It is something most Americans don't know about and it's easier than you think!
Lazy Man @ Lazy Man and Money writes Do You Take the Guaranteed Money in Your 20s? – I have a friend who stays at a job he hates, because, he says, "It's guaranteed money. I'm in a good position. I can't get fired and the money is guaranteed." That makes total sense. Why risk something that's guaranteed? Why rock the boat? What do you go for in your 20s? Should you take the guaranteed money or take some risks?
FMF @ Free Money Finance writes Checking Out annuities – Shortly after posting The False Promises of Annuities and Annuity Calculators, I ran into a piece from CNN Money. In it a reader writes in and asks whether or not an annuity is right for him. The response gets into the pros and cons of immediate annuities as well as references a resource for checking out options — some things I thought we all might be interested in.
Beating Broke @ Beating Broke writes Ready to Buy a Home–Really? – Most of us reach a point in our lives when we think we are ready to buy our own home. If you've been thinking that yourself lately … pause for a minute and examine your reasons carefully. After all, home ownership is possibly the largest single investment of your lifetime and such a momentous decision deserves careful consideration.
Philip @ PT Money Personal Finance writes Can I Contribute to Both Accounts and Is the Limit Shared? – A letter from a reader prompts PT to answer a question about making contributions to multiple tax-advantaged retirement accounts.
Little House @ Little House in the Valley writes 4 Ways to Finance a Home Renovation – In a perfect world, people would save up their money before renovating their home, but in our imperfect world, renovations are often needed before the funds have accumulated in our bank accounts. Financing a renovation isn't nearly as scary as it seems.
Everything Finance @ Everything Finance Blog writes 8 Easy Ways to Make Money for the Holidays – Since you don't want to spend all your free time working, consider the following easy ways to score some extra cash by Christmas.
Melissa @ Bargaineering writes 4 Unexpected Uses for a Roth IRA – Of course, you should be careful about withdrawing money from your Roth IRA before your retirement years, but in some cases, deciding to withdraw some of the money early may be a prudent decision.
Jacob @ My Personal Finance Journey @ My Personal Finance Journey writes Are Men or Women Better Investors? – Setting aside the misleading stereotypes, this post answers the question "are men or women better investors?" with potential implications for who is better off in retirement. Taking into consideration the stock and mutual fund investing track records for both men and women, this post put the stereotypes at rest once and for all.
Michelle @ See Debt Run writes Time; Holding On Won't Slow It Down – Do you have a hard time letting go of your children's outgrown baby clothes? How I learned how to let go of the clutter while still holding onto the memories.