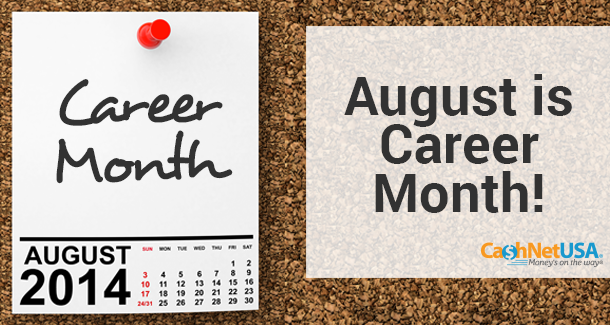 August is Career Month on CashNetUSA!
CashNetUSA will be posting helpful tips and news about career enhancement throughout the entire month on our blog. Do you want to know tips on how to get the job? Have you been searching for innovative ways to improve your resume? Do you know tips on how to nail the job interview? We will share tips on all this and more throughout career month!
Check out these helpful and informative career tips!
Comments