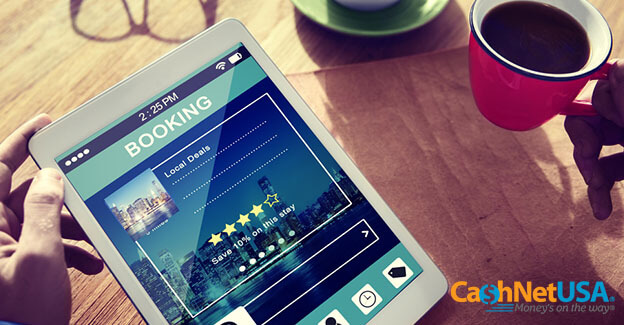 How to Book Airfare for Cheap
In 2013, Americans spent around $621.4 billion on leisure traveling to engage in activities like visiting relatives, shopping, visiting friends, fine dining and beaches.1 Traveling is an important and formative experience that Americans enjoy taking advantage of annually. However, it can get a little pricey when it comes to booking airfare. If you are hoping to travel this spring, check out these airfare hacks to help you book for cheap.
Book Your Flight On…
Data compiled by FareCompare2 and frequent flyers suggest that the best time to book a flight in the U.S. is Tuesday at 3 p.m. EST. During this time, airlines host the most online sales and grant their customers access to the cheapest deals.
Pro-Tip: The best time to purchase an airline ticket is three months before departure!
Follow Airlines Online
Airlines need you just as much as you need their services. Therefore, you should take advantage of joining their email lists and following them on Twitter. Airlines want to build relationships with their travelers, so they'll often directly email you or tweet out special deals like promo codes.
Pro-Tip: Visit Airfarewatchdog.com often — just trust us on this!
Be a Bendy Traveler
Keep in mind that it doesn't matter when you get to go as long as you get to go! Being flexible when it comes to booking airfare will save you a whole lot of money. A useful website to utilize is Kayak — they have a flexible date calendar which shows you all of your options as opposed to weekend choices.
Pro-Tip: Sometimes you can save by choosing a connecting flight rather than a direct. If you add a stop or 2, you have the possibility to save up to 50%!2
Frequent Airline Websites
In addition to following airlines on Twitter and subscribing to their email lists, be certain to visit airline sites. Occasionally, these website host private sales with their best airline fares.
Pro-Tip: If you end up booking a flight, check back on the website in the days or weeks leading up to your departure. If the price drops, many airlines will give you a price adjustment.
References
1 U.S. Travel. (2014 June). U.s. travel answer sheet. Retrieved April 2, 2015 from http://www.otia.info/docs/US_Travel_AnswerSheet_June_2014.pdf
2 Seaney, R. (2014 October 3). Cheapest days to fly and best time to buy airline tickets. Retrieved April 2, 2015 from http://www.farecompare.com/travel-advice/tips-from-air-travel-insiders/