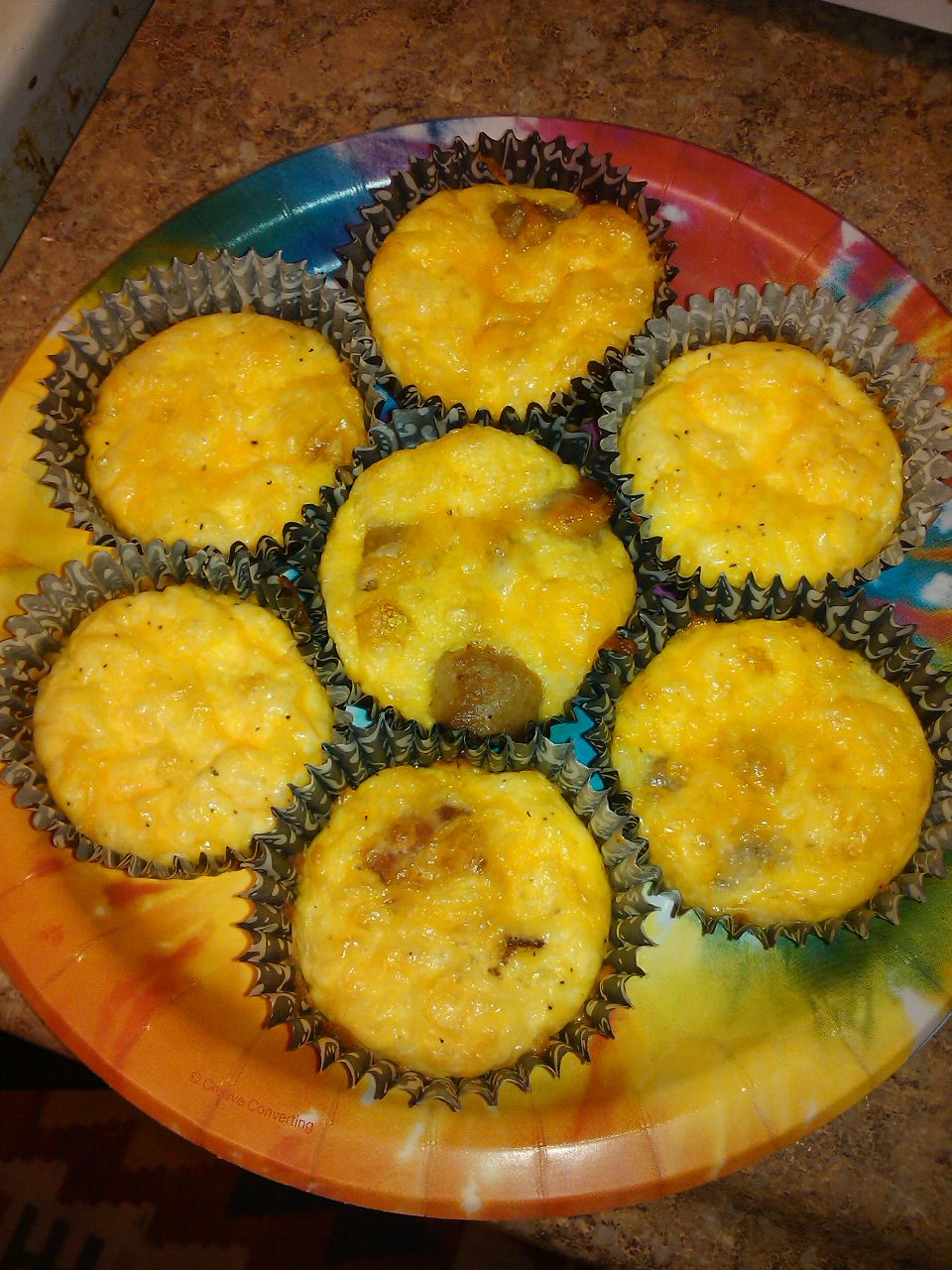 Aunt Mary's Breakfast Muffins Recipe was given to us by Missy R in our Second Annual What's Cookin', Good Lookin' Recipe Contest.
You will need:
-Eggs, a bit of milk, salt and pepper as you like- mix all together in a bowl (preferably with a pour spout)
-Shredded cheese of you liking (I like plain ol cheddar)
-Meat! Sausage, ham or bacon- cook and then cut/cube into tiny pieces
-Veggies if you like that sort of thing- cut/cubed into tiny pieces
Line a muffin pan with paper cupcake liners. Fill each cup 1/4 to 1/3 full with egg mixture. Add cheese, meat(s) and veggies to each cup as you like. You can make a meat lovers, a veggie lovers, a ham & cheese, or whatever combo your family loves!
Pop in a pre-heated 350 degree oven for 15-20 minutes. Remove and let cool.
Serve immediately or keep in the fridge for a great grab and go breakfast! Make as many as you would like- if you only want a few muffins, only use a few eggs. If you're feeding the army, use a dozen or more!