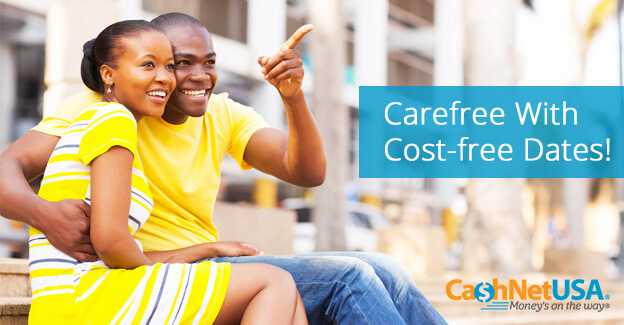 6 Summer Dates You Can Do For Free
Summer is here and for some of us, love is in full bloom. To keep relationships fun while keeping your wallet full, you should consider going on dates that don't cost much — or anything at all. This time of year presents a wide variety of those opportunities! Here are several to consider.
1. Visit a Garden
Whether it's a community garden or something more cultivated and structured, summer is a great time for a garden date. Not only are gardens often free, but they create a beautiful backdrop for you and your date to enjoy each other's company. You might even come away with flowers or other keepsakes for one another, which can make for a wonderful gift!
2. Go to a Park 
Summer is a great time to enjoy the outdoors. There aren't many better places to do that than the park. Bring a Frisbee, ball, hula-hoop or a blanket for sunbathing. It's less about what you're actually doing outside, and more about soaking up the sun and enjoying the weather together!
3. Exercise Outdoors
Getting your heart rate up is a great way to build the bond between you and your date. Running or biking are two easy ways to do just that! For a shorter period of exercise, consider running, jogging or going for walks. For lengthier (and more scenic) periods, consider riding bicycles. Not only will this allow you to spend quality time together, you'll both feel good afterward too!
4. Take Advantage of Free Events
From movies or concerts in the park to street festivals and fireworks displays, summer often comes along with a number of community activities that free to the public and fun for all! You can plan your date according to your budget to work either way. If you're looking to really save money, prepare a meal and eat at home before you go. If you're looking for a longer evening, you can go out for dinner before or after the free event. The "free" nature of the events gives you some dating flexibility!
5. Go on a Day Trip
Summer vacations don't have to be extensive. Plan a few day-trips instead of a longer vacation further from home. Not only will travel expenses will be dramatically reduced — you don't have to pay for lodging! You can have much of the experience of traveling together without the hassles or cost.
6. Make Food
This idea can be done together, or for one another. You can do it outside or in. Pack a meal and take it outside for a picnic, or learn a new recipe and try it out at home. Maybe even throw a dinner party, potluck or barbecue. No matter your method, making food can help make dating more fun!   
These simple fun activities will allow you and your dating partner to focus on each other while enjoying the wonderful experiences summer has to offer. Many of them can be combined, so feel free to incorporate them into your dating routine as often as you please. You may find these cost-free activities to be more rewarding than the more expensive dates!