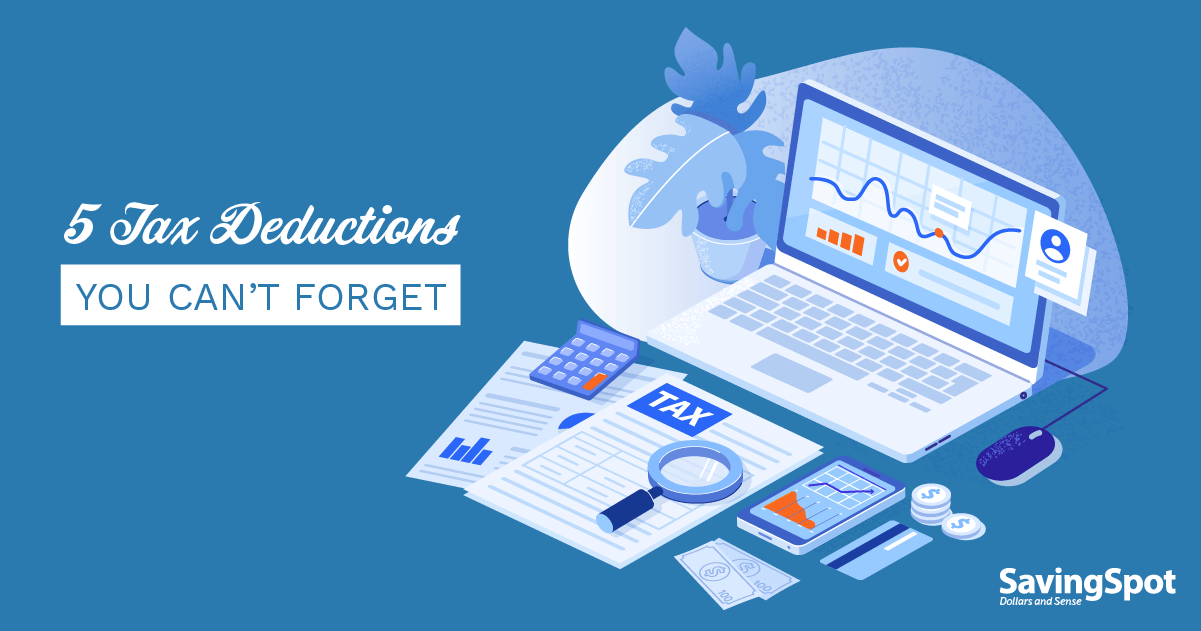 5 Tax Deductions to Remember
When tax season arrives, there is an urgency in the air. The sooner you get it done, the sooner you get your return (and avoid the April 15th rush). But what if in all the hurry you miss out on prime opportunities to increase your return?
There are currently dozens of different tax breaks within the U.S. tax code that can offer filers extra assistance. For example, the Earned Income Tax Credit (EITC) aims to reduce the amount of tax owed by hard working people with low to moderate income.
Do you qualify for the EITC or any other tax break that could result in a bigger return? Get started by checking out these five oft-forgotten deductions and credits listed below.
1. Costs of Job Hunting
For anyone on the job hunt, it's important to keep track of all associated expenses as there are several deductions job seekers can benefit from. For example, any driving you do to and from a job interview counts as miles eligible for tax credit. Currently, the IRS standard mileage rate is 58 cents/mile.
There are a few stipulations for deducting job search expenses, but most importantly, to remain eligible the job hunter must look for work in their current field of employment.
2. Child Care Costs
Child care costs aren't technically a deduction — it's actually a credit for child care, which can be even better. While deductions are worth a quarter on the dollar for the 25 percent tax bracket, credits are worth a dollar on every dollar.
In some cases, employers offer a child care reimbursement account, but even if this isn't an option, all employed parents are eligible for a credit worth between 20 percent and 35 percent of child care costs.1
3. Charitable Donations
Assuming the items to be donated are in good shape, individuals are eligible for a deduction based on the current value of the item in question for noncash gifts totaling more than $500. The amount to be deducted for each item must be tracked by the individual making the donations, and prices can be found in the Salvation Army's donation value guide.
If you donate your time to a charity, adjacent expenses may also be tax deductible. For example, the food you buy to prepare a meal at a soup kitchen or the stamps you purchased for a fundraising mail campaign for a school.
4. Continuing Education
For individuals earning less than $68,000 a year ($136,000 total for couples) who want to beef up their skill set with extra education, there's the Lifetime Learning Credit offered by the IRS.1 For eligible parties, the credit will match up to 20 percent of education spending up to $10,000 for post-high school courses that build skills, even for retirees.
5. Investments for Retirement
While deductions for qualified plans like IRAs or 401(k)s are common knowledge, there is an extra tax credit for investing that many eligible Americans don't even know about called the Saver's Credit. It can provide a tax credit of up to $1,000 to eligible individuals, and $2,000 to eligible married couples.
Still looking for more ways to expand your tax return? Explore all credits and deductions for individuals listed on the IRS's website. While you await your refund, be sure to come up with a smart plan for your extra cash like paying down your debt or by building up your emergency expense fund.
REFERENCES
1McCormally, K. (2019). 20 Most-Overlooked Tax Breaks and Deductions.  
The information in this article is provided for education and informational purposes only, without any express or implied warranty of any kind, including warranties of accuracy, completeness or fitness for any particular purpose. The information in this article is not intended to be and does not constitute financial or any other advice. The information in this article is general in nature and is not specific to you the user or anyone else.