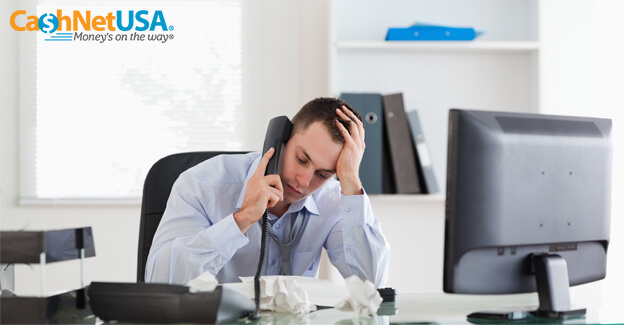 Sometimes, we can become complacent and comfortable in our job without thinking about what might be happening behind the scenes. If you poll many people that have lost their jobs in recent years, some of them will say that they saw it coming, but many will say that they were totally surprised. And sometimes, they would have been better off having left themselves before things go to that point. Here are some surefire things to look out for that may make you consider looking for a new job:
Dead-End – Do you feel like you're not going anywhere in your current job and don't have any hope of doing so in the future? Perhaps you have a horrible boss that's never leaving, or there's just no room for advancement. Maybe it's worth trying a new company or even a new line of work, even if there will be some short-term discomfort or financial pain, just to get into something with better long-term prospects. Think about where you see yourself in two years in the role you're in now. If it's nowhere positive, maybe you need to make the first move.
Layoffs Coming – Trying to predict layoffs can be difficult. Company executives intentionally keep it a secret often times so that people don't start leaving in advance of the actual layoff action. But if you pay attention to what's going on around you, you may be able to see the writing on the wall. Has the company recently released all contractors and started cutting costs? Is there new management in place that has a reputation of cutting heads at their prior company? Is workload in your business unit starting to decrease but you still have the same number of heads? This is called idle capacity and may trigger a layoff.
Misery – Sometimes, doing a job just isn't worth it. I've known people in relatively well paying jobs that quit their jobs without even having something new lined up. They just couldn't take it. There's more to life than money. There's your health, and stress is a killer. There's your happiness and life's too short to hate a job for an entire career. I wouldn't recommend this without having significant savings to keep you afloat until you can find a new job.
You're Not in the "Inner Circle" – Do you see certain people being promoted and treated differently then yourself even though the quality of work seems to be the same? Sometimes, it's who you know and office politics that ends up being more important than actual work output. If you see this going on and you're not in the "inner circle" now, chances are you may never be in that circle. It might be time to go somewhere where you'll be more appreciated.
The Grass IS Greener – The old saying that "the grass is always greener on the other side" may be relevant to your situation. Often times, people jump jobs only to find out they're disappointed by their move or things aren't what they expected. However, depending on your workplace, it's possible that anything is better than your current situation. For instance, if you simply cannot take your boss or co-workers anymore, or if it's plainly clear that you're never going anywhere with that firm, what's to lose by going externally? It has to be better, right?
Comments