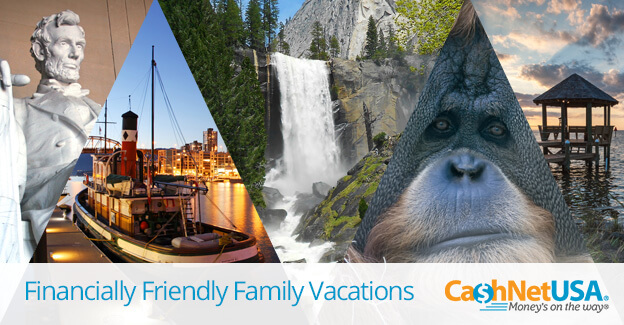 5 Family Trips that Won't Break the Bank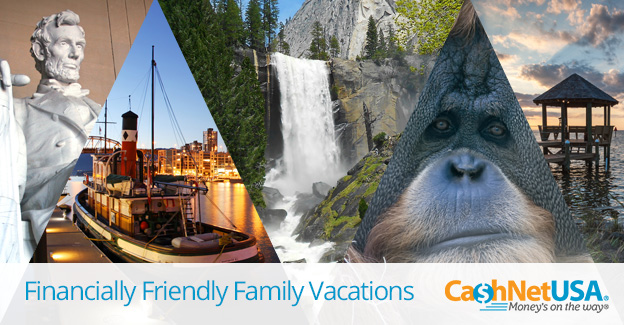 Vacations are a wonderful way for you and your family to explore and have fun, but they almost always come with a cost. Thankfully, with careful planning and research, the cost can be minimized. One of the surest ways to make sure a vacation remains budget-friendly is by choosing a (relatively) inexpensive destination. Here are a few locales you might want to consider.
1. Washington, D.C.
For a trip that serves as fun and educational, head to the nation's capital. There are so many free museums, monuments, landmarks and tours available in D.C., we're not going to list them all here. What we will say is that they can easily occupy a week's worth of touring — and then some. You should also look at monthly event calendars to see what kinds of free festivals and concerts will be happening during your stay. Lodging might seem pricey at first, but you can save substantially by visiting in August — when Congress is not in session. Also, consider hotels near the National Mall to save money on transportation costs.
2. Outer Banks
A trip to the Outer Banks — a string of peninsulas and barrier islands off the coast of North Carolina and a small portion of Virginia —makes for a great time the whole family will enjoy. It's not exactly the kind of vacation that will keep the kids running from one attraction to another; it's a trip to play in the sand, catch a few waves on your boogie board and eat crab every night. And if you're looking for a little education, there are museums and monuments commemorating history on the islands ­— most notably surrounding historical figures such as the Wright Brothers and the pirate Blackbeard.
3. Yosemite National Park
National parks always make for a relatively inexpensive destination for family fun, but few match the natural beauty of Yosemite. For hikers, Yosemite has some of the best trails around. Heck, even a leisurely stroll on the valley floor is something to write home about. Older kids will enjoy the Ansel Adams Gallery, which features the iconic photographer's work in Yosemite. Younger kids will have fun exploring the bark tepees in the replica of the Indian Village of Ahwahnee behind the Yosemite Museum. Parents will appreciate that both options are free!
4. San Diego
If you want to spend some of this spring or summer in sunny Southern California, you might want to avoid more costly tourist destinations like Anaheim and Los Angeles. Instead, head south to San Diego; where you can explore the world-class San Diego Zoo, play at LEGOLAND, relax at the beach, and eat fish tacos like there's no tomorrow.
5. Vancouver
One of Canada's biggest cities, Vancouver isn't your typical tourist town. There are affordable hotels within spitting distance of the historic Gastown district (which is free), Vancouver's oldest neighborhood. With a free two-story play area inside and a water park outdoors, the Kids Market will entertain children for hours. You may also want to take a walk on the wild side over the Lynn Canyon Suspension Bridge (also free!).
Do you have any travel plans for this summer? Are you heading anywhere this spring break? Let us know in the comments section!