5 Family Thanksgiving Activities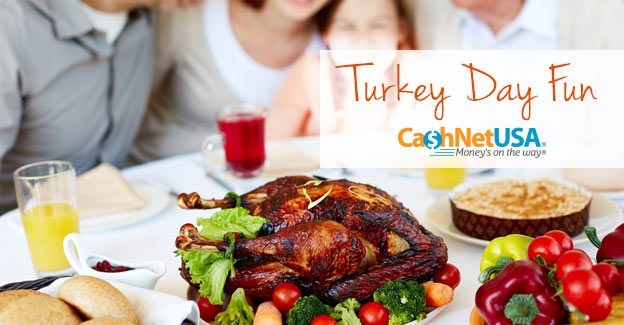 Thanksgiving is a holiday filled with football, family and turkey! But this year, you want to put more emphasis on the family aspect. To enjoy your loved ones as much as you will enjoy your turkey, here are 5 fun activities you can engage in with your family this upcoming turkey day:
Thanksgiving Day Parade
Every year, the Thanksgiving Day Parade is held in New York City. This parade originated in 1924 and has been televised since 1948.1 On Thanksgiving morning, get together with your family and watch the parade together. If your town has their own parade, join in on the fun!
Family Football Fun
Football is one of America's favorite sports. So if your family is filled with sports fans, gather them for a game of two-hand touch! This is a great way to bond and get some exercise before your turkey feast.
Turkey Trot
Is your family active? Why not enter into a Turkey Trot? This is a small race or marathon, which takes place in your community or nearby city that typically donates proceeds to the charity of their choice. Make sure to register you and your family early; spots tend to fill up quickly. 
Volunteer Together
Thanksgiving is all about giving thanks and appreciating what you have. Nothing makes us appreciate what we have more than donating our time to those who do not have as much. This Thanksgiving, gather your family to volunteer at a nearby soup kitchen or shelter. 
Post-Turkey Tournament
After your Thanksgiving feast with your family, it is time to bring out the board games! Some friendly competition while you settle your stomach will end your Thanksgiving Day on an awesome note.
References
1 Dower, E. (2012). 11 awesome family activities for Thanksgiving Day. Retrieved October 31, 2014 from http://fun.familyeducation.com/slideshow/thanksgiving/35209.html