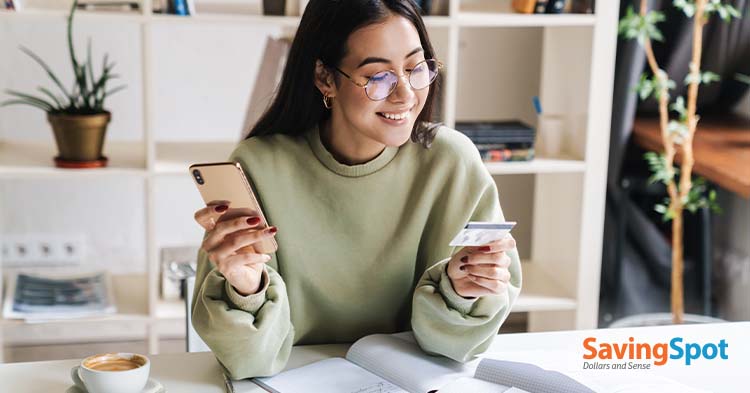 A 101 Guide to Credit Utilization Ratio
You may have noticed that the term "credit utilization ratio" is widely used, thanks to many financial blogs and new media content about finance. But what does it really mean?
If you're unfamiliar with the concept, it can be daunting to understand the elements that affect your credit score. Though the term "credit utilization ratio" may sound complex, the concept is actually quite simple.
Credit Utilization Ratio: The Basics
Your credit utilization ratio, also known as your credit usage rate, is the relationship between how much revolving credit you're actually using versus how much you still have available.
When we say "revolving credit," it just means any account with balances that can fluctuate at a given period, like a line of credit or credit card account. The closer you get to using up all your available credit, the higher your credit ratio.
When you have a high credit usage ratio, it means that you face a higher risk of defaulting, or not being able to pay your debt. This is why credit ratio has a big impact on your credit score.
If you're a consumer with a line of credit, then you should be aware of your credit usage ratio so you can better manage your finances.
What Is a Good Credit Utilization Ratio?
Typically, having a credit utilization ratio of less than 30% is good. However, keep in mind that this isn't a hard-and-fast rule. Your credit score may also depend on how well you're able to settle balances on time.
Anything higher than 30% is usually considered a high ratio, and this, in turn, may negatively impact your credit score.
On the other hand, maintaining a low credit ratio indicates that you can manage your finances well. For example, it can mean that you don't rely excessively on credit to support your lifestyle.
Calculating Your Credit Utilization Ratio
Calculating your credit usage ratio can be easy.
Start by dividing your current balance by your credit limit.
Afterward, multiply the number by 100. The answer will be your credit utilization percentage.
For example, let's say that you have a credit limit of $10,000. If you have used $2,000 of your available credit, then it means that your credit utilization ratio is 20%.
It's also important to be aware of your credit utilization ratio when you have multiple credit cards.
Lowering Your Credit Utilization Ratio
If you want to lower your credit utilization ratio, but don't know where to start, then fret not. You can take many steps to minimize your credit usage ratio when you better understand how it works.
Here are some steps you can take:
Avoid using credit when your ratio is nearing 30%.
Pay your bills on time, and if possible, before the deadline.
Set up a credit balance alert so you can be notified when your available balance falls below a certain number.
If you need more funds, consider taking a personal loan instead of maximizing your credit card.
It's important for consumers to know their credit utilization ratio as lenders usually look into it when approving loan applications. The term "credit utilization ratio" may be daunting, but the concept can be simple. It just pertains to the relationship between how much revolving credit you're actually using versus your credit limit.
A good credit utilization ratio is below 30%. However, you should remember to still regularly use your credit. When you do, lenders can gain a better idea that you know how to manage your finances well.