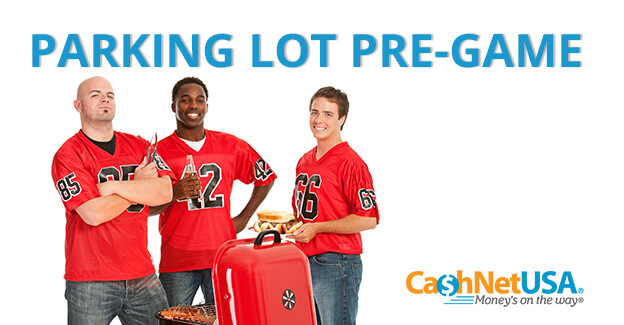 10 Tailgating Tips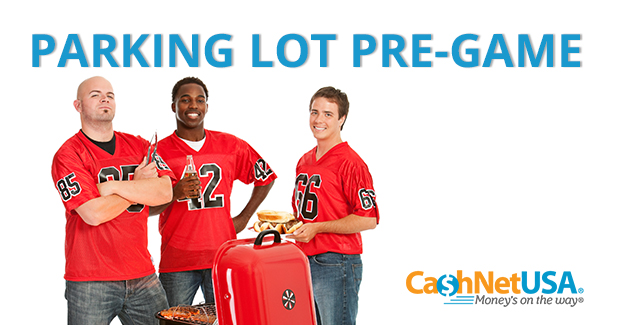 1. Pre-Game
The pre-game for your tailgate is the most crucial step in securing an awesome tailgate. The night before the big game, make sure to marinate any meat or shape up burger patties that you plan to cook. Then, chop all of your vegetables.
Place meat and vegetables in reusable trays and cover with saran wrap!
2. Show Up Early
Getting a prime parking space for your tailgating experience is essential. If you plan on having your friends join you, arrive a few hours early to reserve multiple spots. To make sure your friends can find you, hang a flag or balloon so they can spot you from far away.
3. Coolers
Do you know how to properly pack a cooler? First, add cans and bottles to the bottom followed by a layer of ice. Then, place any bagged items or reusable containers on top of the layer of ice.
Pro-Tip: Ice, ice, ice! You'll never have enough ice, so buy a lot.
4. Garbage Man
The worst part about tailgating is cleaning up after tailgating. So to prepare for that, line a large plastic bin with trash bags. This will help keep your area spotless and minimize the lengthy clean up afterwards so you can get to the game on time.
5. Grill Master
Make sure you bring an extra set of grilling utensils – spatulas and tongs fall often.
Pro-tip: To make certain you're getting the perfect char on your burgers, consider the direction of the wind.
6. Warming Oven
After you grill your food and your friends eat, where do you store the leftovers? Because flies love your tasty food too, line a cooler with foil and store the food in there. It acts like an oven and you can enjoy it again later.
7. Toppings Bar
In your pre-game (refer to Tip One), you wash and cut all your toppings including lettuce, tomato, onion, etc. So when you are setting up, create a table for a toppings bar. Place all the condiments like cheese, ketchup, mustard and mayonnaise next to your expertly chopped toppings.
Because you are already going to be grilling, let your tailgate teammates dress their own burgers and hot dogs.
8. Hand-washing Station
The night before the game, you're probably going to wash your favorite jersey, right? Well after you're done with the detergent, clean out the dispenser and re-purpose it as a hand-washing station.
Fill it with water, turn it on its side and place some soap next to it for your fellow tailgaters. BBQ sauce and ketchup can get messy.
9. Greet Your Neighbors
Run out of coal or lighter fluid for the grill? Need some extra ice for your drinks? After you set up tailgate camp, introduce yourself to your tailgate neighbors. They may come in handy throughout the day. Plus, you could always use a couple extra people for parking lot pick-up games.
10. Post-Game Snacks
The game is over and hopefully your team won! Why not celebrate with some more bbq? This will also help you avoid sitting in traffic.