Growing your wealth isn't always easy to do. It takes hard work and commitment but here are 10 financial secrets that can help you on your way:
Spend Less Than You Earn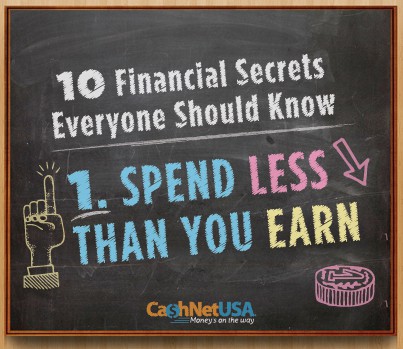 No matter how much you make, you have to save some of it or you'll never grow your wealth. As Charles Dickens wrote, "Annual income twenty pounds, annual expenditure nineteen [pounds] nineteen [shillings] and six [pence], result happiness. Annual income twenty pounds, annual expenditure twenty pounds ought and six, result misery."
Have An Emergency Fund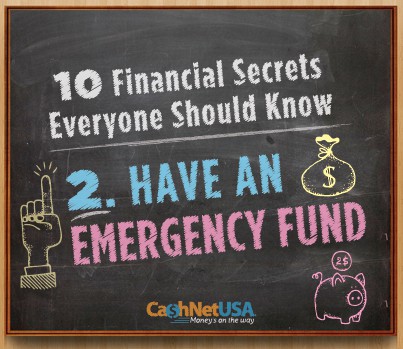 Life's little setbacks can spiral into big ones if you're not prepared by having some cash set aside to manage them.
Limit the Amount of Debt You Take On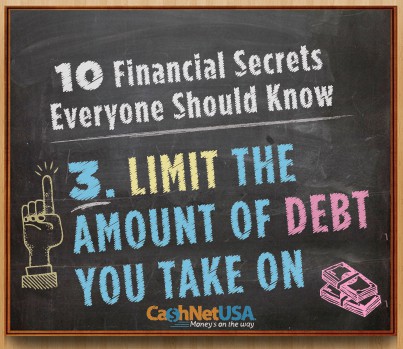 Not all debt is bad but it's better to have interest working in your favor rather than eating into your income each month.
Time is Your Friend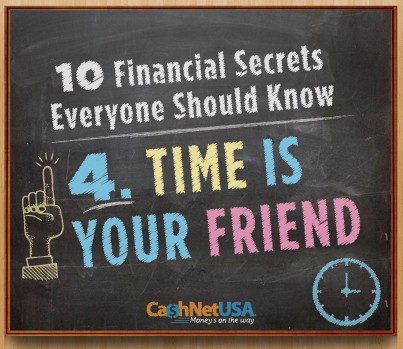 The earlier you start saving, the more time your money will have to grow.
A Little Can Turn Into A lot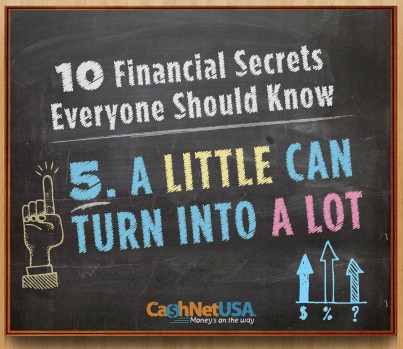 Compounding interest means that even a small sum of money can grow into a fortune if given enough time. At 8% annual interest, $10,000 in savings will become $100,000 in 30 years without you adding another dime to your savings!
Reinvest Dividents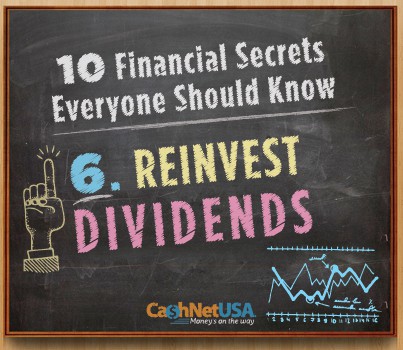 If you are investing in stocks that pay dividends (cash to shareholders), reinvesting that payout can help add value to your investments.
Save Up So You Don't Have To Borrow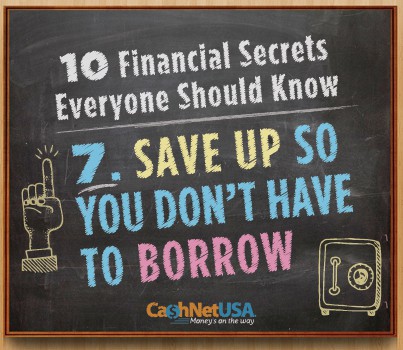 This isn't always 100% true but for most purchases, saving up ahead of time to pay in cash is a better decision than borrowing to be able to afford it.
Don't Worry About the Joneses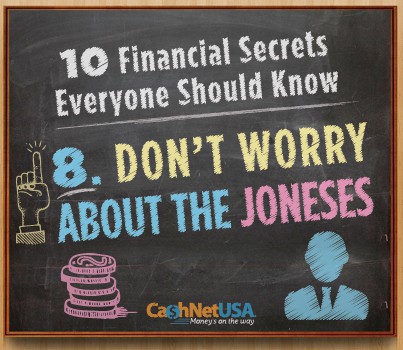 Don't live your life trying to keep up with the lifestyles of those around you. They may have higher incomes or be in huge amounts of debt. Manage your finances based on your priorities and what you can afford.
Wear Things Out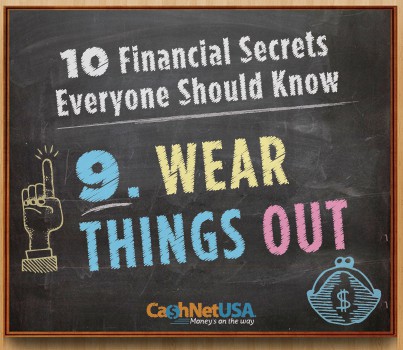 If your 7-year-old car is running fine, don't look into replacing it. The same goes for your refrigerator, washing machine and even clothing. If you use things longer, you can delay new purchases, saving money over the long-term.
Plan Ahead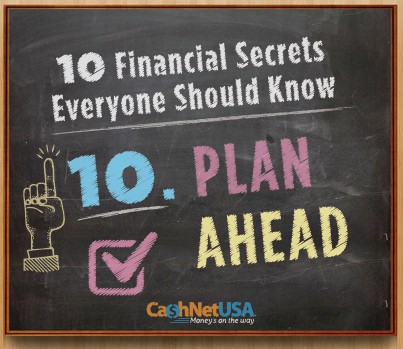 There are certain expenses that you often can anticipate ahead of time (car insurance, a new car purchase, back-to-school clothing and supplies). Manage these expenses by planning ahead and setting aside money throughout the year so that it's there when you need it.
Comments