Princess Clark-Wendel
January 14, 2013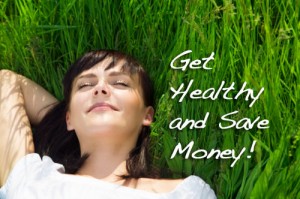 Your health is tied to your wealth, and when it comes to making the tax code work for you instead of you working for it, then you might want to find out if you can deduct your medical expenses from your income. If you can and do, you just might be healthier and wealthier.
Expenses for diagnosing, curing, treating, preventing or alleviating disease, as well as long-term care services may be deductible from your income.
For some people, it's pretty easy to qualify for medical expense deduction. Your medical expenses need to be more than 7.5 percent of your adjusted gross income before they can be deductible. In dollars and sense, that means you should have at least $750 in medical expenses for each $10,000 of income that you earn.
Taxpayers that qualify can deduct expenses related to prescription drugs, medical equipment and even health club expenses if a doctor prescribes them. If you have to travel or incur room and board expenses in order to treat a person suffering from an illness, you may be able to deduct a nightly per person per night rate.
Housing for the mentally disabled, if not housed in the home of a relative, may also be deducted. The mentally disabled person must have the recommendation of a psychiatrist or another mental health professional in order for it to be covered, and the home must be used to help the mentally disabled person adjust to their condition.
Today more and more Americans are paying for their own health insurance. They get to enjoy this benefit too. Health insurance premiums for Medicare and qualified long-term care policies may also be deductible.
Sadly some things are not deductible like cosmetic surgery, holistic treatments and dietary foods if they are not prescribed by a doctor for a medical condition.
Additionally insurance reimbursements that you receive will impact your deductions.
As always, the more you save, the more you earn. Use the tax code to your advantage, and if you qualify, deduct your medical expenses and save. Check with a tax professional to determine if you qualify and what you can and cannot deduct.
The information in this article is not tax advice and is provided for education and informational purposes only, without any express or implied warranty of any kind, including warranties of accuracy, completeness or fitness for any particular purpose. The information in this article is not intended to be and does not constitute financial, tax or any other advice. The information in this article is general in nature and is not specific to you the user or anyone else. Speak with a qualified accountant for tax advice
Make the Tax Code Work for You: Get Healthy and Save Money, 4.8 out of 5 based on 4 ratings