Max Jaffe
September 28, 2012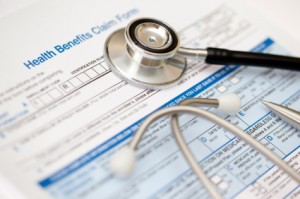 With very few exceptions, part of the American employment benefit package is receiving health care coverage. Due to the exorbitant rapid increase in premiums during the past two or three decades, employers are passing on more and more of the cost to employees. Ultimately, if the cost gets too high, making American industry uncompetitive on the global front, the entire cost of health care coverage may be passed on to the employee.
If that should happen to you or if you're currently in a position of fending for yourself when it comes to individual health insurance, then here are some tips you should consider:
As with Anything, Pay Attention to Details
Are you healthy? Do you rarely go to the doctor? If you answered yes to both questions, a high deductible, no co-pay plan may be the best for you. Generally, these policies are easier to get and have a much lower premium; however, every time you go to the doctor, which may be seldom, you will pay more. You will receive the insurance discount from the doctor's full fee; however, you'll continue to pay until you reach your deductible, which can be high, perhaps as high as $5,000.
So, if you go to the doctor only once or twice a year, you will pay only about 75 percent of the full fee, but you'll save substantially on premiums.
Use an Independent Broker
If you use an agent employed by a carrier, then the only products they'll have is from their company. On the other hand, an independent broker will shop around for you and get the best deal that fits your needs. Sales people at individual companies may not always give you candid advice when comparing their policy with another company's.
Family Members can Apply as Individuals
This is a good tactic to use if someone in your family has a serious medical condition that is expensive to insure. By getting individual policies for everyone in the family, that one person can be insured on their own without causing an otherwise outrageous premium for the rest of the family.
Fill Out Medical History with Caution, but Be Honest
I love to talk. The best advice is to simply answer the questions on the insurance forms or when being interviewed by the insurance underwriter. Then shut up. Be sure not to leave anything out; that could invalidate your policy once it's issued.
Get into a Group
If you belong to a professional organization or even a faith-based organization, inquire about their benefits. They may have group health insurance for their members. If you're married and your spouse works, perhaps you can be insured by their plan. If you run a small business, in some states all it takes is having two employees (that would include you,) in order to qualify for a group plan.
Getting insurance isn't always easy, but it is a necessity. Without insurance, you could be bankrupt; all it takes is one major health issue. As a matter of fact, 75 percent of bankruptcies in America are due to a medical expense. So be wise and get insured.Five Crucial Strategies to Buying Individual Health Insurance, 5.0 out of 5 based on 3 ratings