Nivene Judeh
October 27, 2012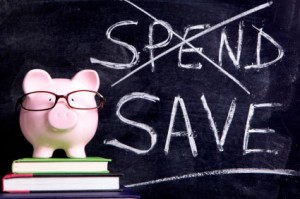 We were given the chance to host the Carnival of Financial Camaraderie. The carnival provides an opportunity to read some of the best personal finance blog posts of the previous week. Which was your favorite post?
BUDGETING
Jason @ Live Real Now writes Net Worth Update – There's a lot of uncertainty that, at most, involves $20,000. Again, it's not nothing, but it's not a lot. It won't cover our barebones expenses for 6 months. We pay $15,000 per year just in daycare, and we need to put braces on a kid next year. We are in a much better place, but I can't stop hustling.
Div Guy @ The Dividend Guy Blog writes PG Procter & Gamble Dividend Stock Analysis – Should you invest your money into this stock?
Little House @ Little House in the Valley writes Prepare Your Home for Winter Infographic – For those who must burn the midnight oil (quite literally), here's an infographic that explains winterizing preparations:
Beating Broke @ Beating Broke writes Money Management Tips for the College Student and Their Parents – Hopefully the tips below will provide both students and parents with a few ways to make college expenses slightly more manageable.
Jason @ Live Real Now writes Car Dilemma – We have 2 drivers in the house and 3 vehicles to drive, and the highest insurance premium is on the vehicle getting driven the least. We haven't decided what we are going to do, yet.
Everything Finance @ Everything Finance Blog writes How to Save Money on Your Wedding Invitations – Utilizing a few money saving techniques can help you have nice wedding invitations that don't cost a great deal of money so you have money to use on other more important parts of the wedding. Consider these techniques to save on wedding invitations:
Ben Feldman @ ReadyForZero Blog writes Saving Money: Where Do You Draw the Line? – Is it possible to be too frugal? This blogpost explores the question of when is it good to save money – and when can it end up costing you more than you bargained for.
BUSINESS
Maria @ The Money Principle writes Billing guidance tips can help your business cut on energy costs – This article offers tips that can help you cut on energy costs; in your business and in your home.
CAREER & EDUCATION
FMF @ Free Money Finance writes Make Millions More: The Difference 1% Can Make – There's no doubt about it: managing our careers for maximum growth can have a huge financial payoff. All you need to do is look at the numbers to see that this is true. If you start taking the steps to grow your career now, no matter where you are in your career, you will make more than you would have without doing anything.
Marie at Family Money Values @ Family Money Values writes Six Reasons to Work in a Small Company – In this presidential election year, there is enormous focus on adding jobs to the economy. Many of those jobs come via new businesses – start up companies. Pretty much all of these start up companies are small. If we are successful in providing the environment in which these new businesses thrive, then you may very well have an opportunity to work in a small company – but should you? Here are six reasons you might want to work in a small company.
Martin @ Start Freelancing Now writes How Anyone Can Succeed as a Freelancer – What you need to do to become successful working for yourself.
Suba @ Broke Professionals writes Professional Profiles: John, the Late-in-Life Med Student – Forget that John is my ex – instead consider that he's about to take a monumental career leap, leaving his long-time desk job to become a med student.
Amanda L Grossman @ Frugal Confessions writes When Numbers Lie: Vanity Metrics in Clothing and Finances – I am going to be unlike the stereotype and share with you the history of my waist size. Throughout high school I was a solid zero.
Robert @ Entrepreneurship & Life writes Managing a Business on Vacation – I recently took a 10 day trip out of the country and had almost no email and internet access. Just because I was gone, however, doesn't mean business took a break. Here are some tips on running your business while out of town.
Sicorra @ Tackling Our Debt writes Excellent Work From Home Jobs, Where to Find Them, Part 2 – Finding decent work from home jobs has become quite easy so why not take advantage of it? After all you know that making more money allows you to get out of debt quicker, build up a retirement account, increase your savings, travel more, and relax, knowing that you have the money that you need readily available.
Miss T. @ Prairie Eco Thrifter writes How to Ask for a Raise and Actually Get It – Asking for a raise is a game of negotiation, and you have to bring something to the table that convinces your employer you're worth the extra bucks.
Teacher Man @ My University Money writes Why Is The Canadian Student Loans Program Insane? – One of the closest friends has recently been put through the ringer by the Canadian Student Loans Centre, and although this is far from the only saga of incompetence I have heard in relation to that bureaucratic boondoggle this one takes the cake.
FINANCIAL ADVICE
Savvy Scot @ The Savvy Scot writes The Saver: In Which Category Do You Belong? – WARNING: This post may cause a realisation! The Savvy Scot broadly categorises the 3 different types of saver – Disciplined, Occasional and Horrendous – the question is; are you really the type you think you are? Oh and there is $50 to be won by reading here too…
Grand Per Month @ Grand Per Month writes Make a Grand Per Month by Flipping Cars – Have you ever purchased a car for a deal of a price? Feels pretty good doesn't it? You can drive that car for quite a while and still get your money back out of it, even if it's been a couple of years. What if, instead of holding onto that car, you flipped it instead? You could earn an easy thousand bucks a month if you continually find the right deal.
Penny Thots @ Penny Thots writes Rethinking Retirement – The common thread of all retirement advisers seems to be how many millions we'll need to have in order to live during our retirement years. With all the recent studies about how poorly everyone is doing with saving anything, I have to wonder how many will achieve the high standard that is set before us. If we look at things from another direction, is it possible to live out our retirement years without all the millions required?
Pete @ Personal Finance Online writes Should You Put Money into An Underwater Home? – One family I know is underwater by $40,000 on a $200,000 home. Thanks to several foreclosures in a short radius around their neighborhood, prices have plummeted. They bought in at the top. Should they invest in their underwater home?
Jeff Rose @ Good Financial Cents writes Help Me Teach My Kids How to Manage Their Money – As a financial planner, I spend most of my day strategizing with clients, helping them plan for retirement. This consists of analyzing cash flow needs, identifying goals and objectives, reviewing current investment allocations, and a lot of other stuff that sounds really, really important. At the end of the day my prime function is to make sure that my clients are completely comfortable and confident in the plan that we have laid out before us.
Melissa @ Bargaineering writes Coin Counting: Where to Turn in Your Change for Free – There are ways to avoid the fees and the inconvenience of counting and rolling your own change.
Tim @ Fortune Fanatic writes Buying a Retirement Home – My parents are buying a retirement home. Here's what they are looking for a in a home to retire in.
Evan @ My Journey to Millions writes Would You Buy Your Life Insurance at Walmart? – Bloomberg reported earlier this month that MetLife, the largest life insurer in America, is going to be selling prepaid life insurance on the shelves of Walmart. The article explains the transaction and prices pretty simply:
Mr. Money @ Smart on Money writes 4 Savvy Tips for Better Organizing Your Financial Life – If you are ready to take charge of your financial life, streamlining it for better effect, here are 4 actions you can take:
Peter @ Bible Money Matters writes 2013 Federal Income Tax Brackets: IRS Marginal Tax Rates – The 2013 tax year is still up in the air at this point, and depending on what happens in the Presidential election on November 6th, and what lawmakers decide to do, we could see some significant changes in the tax rates, or they could choose to extend current tax rates – again – as happened last year when the Bush tax cuts were extended for 1 year.
Robert @ The College Investor writes Forget Mint for Money Management, Check Out Personal Capital – In my continued quest to move my finances to the cloud, I've found a free tool that really nails everything Mint does, PLUS investments. It's called Personal Capital. And I've been using it for about a month now and LOVE it.
Michael @ Modest Money writes Why Is Talking About Money Hard? – When it comes to discussing issues revolving around money with parents or partners, the conversation can get awkward, or even aggressive, quickly. As a result, many people try to avoid bringing up money matters as much as possible. This is the wrong approach.
Investor Junkie @ Investor Junkie writes Mint.com Alternatives – Is There Anything Better? – While Mint.com is one of the most popular budget tracking apps out there, it isn't the only option. For those who want to go a little deeper with their personal finances, in a way that Mint can't always match, there are alternatives.
FRUGALITY
Sani @ Well Kept Wallet writes 5 Tips for Living a Fun College Lifestyle and Staying out of Debt – Creatively managing resources is essential if you want to have more fun with shopping, socializing, and enjoying down time. Just as time management is a huge factor, so is budgeting the bill! You need to juggle resources to pay for the cost of living, books, student loans, and still have money left to kick back and rejuvenate doing something fun.
Vanessa @ Vanessa's Money writes Cars: cash vs. financing; used vs. new – Ever wonder if it's cheaper to buy a car WITH financing? Are used cars always cheaper than new cars?
Jamie @ Financial Footsteps writes The Kindle Won't Save You Money – The Kindle won't save you very much money. See what it will save you!
Weasel @ Wealthy Weasel writes Why All Car Insurance Companies Can Save You Money – All car insurance companies can save you money. See why you should check your car insurance rates frequently.
Kerry @ Frugal City Girl writes Pacifying the screaming toddler within – Dealing with the impulse to give up on long-term planning for short-term pleasures.
Bill @ Budgets Are Awesome writes Store Loyalty: Good or Bad? – Does store loyalty really help the consumer? I share my opinion on store loyalty programs and whether or not the savings are worth your participation.
Rachael @ Money & I writes Tablet Rant – Buying new technology is frustrating when it updates so often, so here I ramble on about my internal battle with technology and trying to save money.
Jon Rhodes @ Affiliate Marketing writes Saving Money by Making a Game of Shopping – Here are some unique ways to help you save money on food.
Holly @ Club Thrifty writes What I Want My Kids to Know About Money – My mom taught me many things as a child about making good financial decisions. They've stuck with me. Although my kids are young, I hope to do the same.
Sean @ One Smart Dollar writes The Cost of Halloween Doesn't Need to be Scary – The average American will spend $80 this year on Halloween. This doesn't need to be the case if you find creative ways to cut down on the costs.
Penny Thots @ Penny Thots writes Save Money by Brewing Your Own Coffee – Amy is a bit of a coffee snob. No gas station coffee for her! Heck, she doesn't even like Starbucks. So, she could stop at one of those premium cafes where a small coffee is $6, or she can buy premium roasted beans, grind them at home and brew her own coffee. This can save a surprising amount of money.
Matt @ Living in Financial Excellence writes Moving on a Dime: Save Money on Your Relocation – We originally figured with less stuff to move, we would save on what we paid the movers. But after we cleaned a lot of things out of the house, we realized we didn't have that much left to move. At that point, we started thinking it wouldn't be so bad to move ourselves. Complete crazy talk, but we went there anyway.
Paul Vachon @ The Frugal Toad writes 10 Frugal Ways to Save on Food – According to the Bureau of Labor Statistics, food is the third largest monthly expenditure families have after housing and transportation. With a little planning, you can save on food costs by trying some of these easy tips.
INVESTING
Suba @ Wealth Informatics writes Early retirement strategy on one income : Can we still retire early with our income cut in half? – We want to retire by 40. The goal just got more challenging with me quitting my job, thus cutting our household income in half. Is it still possible for us to achieve this dream?
Dividend Growth Investor @ Dividend Growth Investor writes How to avoid being a dividend loser – Dividend losers focus on excuses that prevent them from achieving their goals of financial freedom. Dividend Winners on the other hand, focus on creating specific goals, and the steps to make them a reality.
TRL @ The Retired Landlord writes How to Build Wealth Fast – Why the Rich Get Richer – Want to get ahead? Find out how the rich use their wealth to their advantage and how you can work your way up the economic ladder.
SBB @ Simple Budget Blog writes How to Create a Budget – Want to create a budget? Find out how to do it. It's not as hard as you may think.
Rich @ Growing Money Smart writes http://www.growingmoneysmart.com/what-is-dollar-cost-averaging/' target='_blank'>What is Dollar Cost Averaging?- Dollar Cost Averaging is an investment strategy where you are investing static amounts of chunks of money spread out over time (instead of a lump sum purchase) in a given investment.
Ryan @ Early Retirement Investments writes Buy Real Estate or Invest in Real Estate? – Should you buy real estate or invest in real estate? Read my take on the options.
krantcents @ KrantCents writes How Is Chess like Life? – Chess is a two player board game played by millions of people at home, in clubs, online and tournaments. Chess strategy consists of setting and achieving long term positioning advantages while tactics concentrate on immediate maneuvers during a game.
Kyle @ The Penny Hoarder writes 5 Tips for Becoming a Landlord – Becoming a landlord can be a great experience, but challenging at times. You do your best diligence possible, but the inevitable will arise. Here are some tips from one landlord to another to help you become successful. 1.
Sustainable PF @ Sustainable Personal Finance writes Using A Midwife – One Year Later – Part 1: – An update 1 year after using a midwife for the delivery of our son.
IMB @ Investing Money writes How To Start Investing – Find out how you can start investing without knowing anything about investing.
Jester @ The Ultimate Juggle writes My New Frivolous Seasonal Expense… Starbucks Pumpkin Spice Grande Latte – My latest spending vice is pumpkin spice lattes. I'm struggling to get this cost under control, but I think I have it now!
Passive Income Earner @ The Passive Income Earner writes Shorting Mortgage Lenders - I was reading an article in Canadian Business about shorting mortgage lenders (the alternate lenders to be more specific). What I find the most interesting is how speculative mortgage interest and housing markets are. For the past 6 years, we've heard about a bubble crashing and yet no crash has happened yet. Many comparisons are made with the U.S.
Corey @ 20s Finances writes How Does the Stock Market Work? - The stock market plays a part in everyone's daily lives, yet Wall Street is still one of the most mystifying places on planet earth.
Sam @ Money Management Blog writes Don't Pay Mutual Fund Load Fees – Mutual fund load fees make brokers rich and their investors poorer. Learn how to avoid load fees when you buy funds.
Infinite Banker @ Becoming Your Own Bank writes Dividend Paying Whole Life Insurance – Dividend paying whole life insurance is a whole life insurance policy that has cash value and pays dividends. These policies have many tax advantages, liquidity, growth, opportunity, and other advantages that many are unaware of.
Young @ Young And Thrifty writes Why Is There No Competition For the TD E-Series? – Unlike my pal Young and several of my other favorite financial bloggers, I am a 100% advocate of passive investing. Its much easier then trying to guess!
Ken Faulkenberry @ Arbor Investment Planner writes Why Tactical Asset Allocation is Changing the Investment World – Tactical asset allocation is an active strategy that includes continual management of risk through portfolio rebalancing to a flexible asset allocation based on value.
Jeff Rose @ Good Financial Cents writes How to Invest a Million Dollars – They say you have a 1 in 10,000,000 chance of winning the lottery. Well, today is my lucky day because I just won – yeah baby!! Okay….maybe I didn't actually win. We're just going to pretend I did for the sake of this article.
Lazy Man @ Lazy Man and Money writes How Much Do I Need to Save for College? – Saving for College has a College Cost and Savings Calculator, which is dead simple. You just put in a child's age and it tells you a number that you need to save. I put in $0 just now and it came up with a $602 number that I have to save each month. From there, you can adjust the scenarios just like I could with my Excel spreadsheet.
Marie at Family Money Values @ Family Money Values writes Need a Loan? Make the Case to your Family Bank. – Keep lucrative interest payments in the family and help out family members with loans by setting up a family bank. Here's what and how.
SAVING
Bruce @ Banking Brute writes Can A Bank Deny A Bank Account for Bad Credit? – Can a bank deny you a savings or checking account because of bad credit? Find out now.
Wealth Effect Blogger @ www.YourWealthEffect.com writes Are Low Interest Rates Essentially Just a Tax on the Wealthy? – Comparing how low interest rates have impacted both savers and borrower.
J.P. @ Novel Investor writes Higher 401k Contribution Limits For 2013 – The IRS increased the amount you can save for retirement with a slight boost to the 401k contribution limits for 2013.
OTHER
Mike @ The Financial Blogger writes Things Are Gonna Change! How To Kill Your Routine for the Greater Good – How to blast through a plateau to hit new goals.
SFB @ Simple Finance Blog writes Why I May Finally Buy A Smartphone – I am the last holdout. A few months ago, I explained why I've remained loyal to my old, outdated flip phone. Although more than half of all cell phones in use in the U.S.
Corey @ Steadfast Finances writes Families Risk Tricks to Save Money on Treats- Some families are not handing out candy for Halloween as a way to save money. Find out why.
PITR @ Passive Income To Retire writes Optimizing Your Cash Flow – Find the best way to reinvest your passive income earnings. It's important to keep your money working to generate more income.
Your Boss @ What Your Boss Really Thinks writes http://whatyourbossthinks.com/unsent-letters-to-my-employees-bob-the-slacker/' target='_blank'>Unsent Letters To My Employees: Four Months of Nothingness- Step-by-step outline on how to deal with difficult employees.
ETZ25 @ Entertainment Timez writes Why Establish A Dividend Money Stream For Entertainment? – This article explains why a dividend money stream for entertainment is good especially for kids and young adults, and even older adults.
Mike @ Personal Finance Journey writes UK Credit Rating and how it is affected by your Electoral Roll – A great tip on obtaining a good credit rating in the UK and how to start early on this process. Additionally some good resources to look at your UK credit rating.
Jennifer Lynn @ Broke-Ass Mommy writes Discover Card Flogged Me with a Gold Angel – Read how my gold Angel is a good item to spend credit card money on!
Tushar @ Start Investing Money writes A Comparison Between Lending Club and Prosper: Peer to Peer Lending – If you've been reading our blog in recent weeks you'll know we've covered peer to peer lending and two services in particular: Lending Club and Prosper.
John @ Married (with Debt) writes Is it Time to Buy or Sell Silver and Gold Bullion? – Last year I was buying and selling small amounts of silver and gold each month, but put that on hold after a large price drop in silver convinced me to focus every dollar on paying off debt.
Roger the Amateur Financier @ The Amateur Financier writes Financially Preparing for a New Baby – A guide to some of the financial considerations you need to make as you are trying to prepare for your new baby financially, by getting your money in order.
Michelle @ The Shop My Closet Project writes A blizzard starts with one little snowflake – This month I was able to find an extra $200 that I would have normally frittered away on random stuff.SavingAdvice.com and Blogging Away Debt are currently doing a Snowflake debt reduction giveaway. The idea is to get their readers fired up and thinking about all of the ways they can add to their debt repayment plan.
Jon the Saver @ Free Money Wisdom writes 5 Inexpensive Ways to Amass Your Own Personal Library – Check out these five ways anyone can start collecting and creating their own library. It's easier than you think!
Wayne @ Young Family Finance writes Is Buying a New Car Worth The Higher Costs?- Getting a new car may feel nice, but is it worth the higher cost? Find out now!
Hank @ Money Q&A writes How To Start Building Your First Emergency Fund – Having a $1,000 emergency fund in place before you start to tackle your debt will help you from having to go back to your credit cards for a bailout. When a true emergency comes up, you should have a buffer of cash.
Luke @ Learn Bonds writes Callable Bonds – What They are and How They Work – In this article we give the definition callable bonds, the different types of call options, and differences between callable corporate and municipal bonds.
Daisy @ Add Vodka writes 5 Things to Look for In a Leader – Leadership. People in all areas use this word as if it were one of the most valuable traits a person can have. But what makes a good leader? You can't be born with leadership.
TDB @ Tax Deduction Blog writes Should You Do Your Taxes Or Go With An Accountant? – When it is that time of the year when taxes have to be done, many are struck with a tough decision to be made every year, on how to go about getting them done. Should they do their taxes by themselves or should they consult an accountant? The answer depends on the situation of an…
CAPI @ Creating a Passive Income writes 5 Ideas for Online Passive Income Success – These online ideas will only supplement your main income source, but if you work hard enough, they can generate a decent amount of money.
Daniel @ Sweating the Big Stuff writes Which is Worse: Feeling Guilty About a Spending or Regretting Missing Out On An Experience? – Have you ever had all your friends talk about that one epic night they went out and you missed it? What would you pay in retrospect to have been there?
Crystal @ Budgeting in the Fun Stuff writes Flexibility – The Key to a Working Budget – Sometimes the key to making a budget work is to play with the numbers a bit.
MR @ Money Reasons writes My Portfolio Checkup Challenge – Portfolio Fee Creep – Is portfolio fee creep eating away at your portfolio profits and you don't even realize it? Perhaps it's time to calculate the bite your fees are biting?
Jen @ Master the Art of Saving writes Gaming budget-a clever idea to eliminate stupid mistakes- There's nothing more frustrating that blowing a whole lot of cash at an online casino because you were impatient, or didn't want to take the time to set yourself a budget and play within …
Don @ MoneySmartGuides writes The Myth of Diversification – Discover the myth about diversification and my take on it.
krantcents @ KrantCents writes All You Need to Know about Bank Account Fees – Most people manage to go through life, managing their money, without racking up any bank account fees. However, it is very easy to incur fees on your current account, simply because you don't know the kinds of transactions and other things that banks charge for.
Ashley @ Money Talks Coaching writes The 4 Types of Items You Must Have in Your Budget – When you are making a budget there are 4 types of items you must include.
BARBARA FRIEDBERG @ Barbara Friedberg Personal Finance writes HOW TO RENT AN APARTMENT – Before you rent an apartment, improve your credit, perpare your rental and job history. Look professional.
Invest It Wisely @ Invest It Wisely writes The 6 Most Common Financial Mistakes People Make – It's often said that the good thing about making mistakes is the lessons you learn from them. But what if you don't know what you're doing is a mistake?
A Blinkin @ Funancials writes What Types of Insurance Should a Small Business Owner Consider? – Key Man Insurance, Worker's Compensation, Data Breach Insurance, Professional Indemnity Insurance
PPlan @ Provident Plan writes When should you close a credit card?- Getting rid of a credit card affects more than just your credit limit. Find out what it means for your finances.
Debt Guru @ Debt Free Blog writes Balancing Debt Payoff and Living Life – If you are trying to pay off your debt, you will learn to balance debt payoff and enjoying life in the present.
Eddie @ Finance Fox writes Going on Vacation When in Debt? – Should you should go on a vacation when you are in debt? A question that we will answer at Finance Fox.
Jason @ Work Save Live writes Short on Cash and Bills are Due…What Do You Do? – There's only a Few Options When You're Short on Cash and the Bills are Due It's one of the worst possible situations in personal finance – the bills are due and you're short on cash this month. You're probably scared, frustrated, and running out of options.
JP @ My Family Finances writes How to Make a Bad Financial Situation Worse for Your Family- If you are in a difficult financial situation, these behaviors will make a bad situation worse.
Tushar @ Finance TUBE writes Taxes 101: 12 Different Taxes That Americans Pay – Today we will talk about 12 Different Taxes That Americans Pay. When we think of taxes people usually think about federal income taxes. It is because federal and state taxes some American looses 35 percent of their pay check to the income taxes.
Ted Jenkin @ Your Smart Money Moves writes Can My 401(k) Buy A Subway? – Ask any business owner what it is like to get a loan from a bank today and you'll quickly find out that unless you are willing to give your right arm and left
Shawanda @ You Have More Than You Think writes How to Kick the Sh*t Out of Your Finances – If you're new here, you may want to subscribe to my RSS feed or e-mail.
This carnival is hosted every second week by My University Money and you can submit articles at Blogger Carnivals or Blog Carnival HQ.Carnival of Financial Camaraderie, 5.0 out of 5 based on 3 ratings